Delivery is more critical than ever and after 25 years of marketplace selling, the demands on merchants to satisfy consumer's expectations are still growing on an almost daily basis. ShipStation are a solution that can assist with meeting these demands.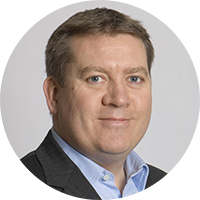 If you want to get top position in search? Then you'd better make sure that not only is your customers' delivery experience superb but it's also appropriate for their needs. Sometimes this is fast delivery, sometimes it's free delivery, sometimes it's the marketplace that will only expose your offer if it's next day delivery or free delivery.
With all of these challenges, you need the tools in place to offer the perfect delivery experience every time, so today we asked Andrew Norman, Managing Director of ShipStation International, to explain how they can import, manage and ship your orders with ShipStation and save you time and money on your ecommerce order fulfillment:
Who are ShipStation?
ShipStation is part of Auctane, a global team of 1,200 shipping and software experts committed to creating a world where merchants can focus on what matters most: creating remarkable products and connecting with customers everywhere. Our products are designed to solve shipping and logistics problems that arise as merchants scale. Our family of brands includes ShipStation, ShipEngine, Endicia, MetaPack, ShipWorks, ShippingEasy, Stamps and Shipsi, helping merchants of all sizes to delight their customers with a great delivery experience.
What do ShipStation do?
ShipStation is a multi-channel, order management and delivery management platform that helps merchants manage orders from marketplaces, websites, social channels and brick and mortar stores, orchestrating the fastest, safest, cheapest or greenest fulfilment options for the consumer. ShipStation helps merchants scale their business by empowering their people and streamlining business processes, giving merchants the confidence and headspace to focus on growing their business.
Why should I care?
Ecommerce is accelerating at an exponential rate. Merchants want to reach more customers, so look to sell in as many relevant channels and countries as possible. Selling across multiple channels in multiple countries brings complexity and challenges, from processing and fulfilling orders accurately and on time, to managing returns. Consumers are more expectant and less loyal than ever before, making order fulfilment a critical part of the overall online buying experience. Delivery should be a point of difference and ShipStation can help merchants deliver a great experience to their customers, driving recommendations and repeat business.
How do you help merchants grow?
Merchants are using more and more technologies to reach and delight consumers. We power the back of the business, unifying systems and automating processes. ShipStation connects to over 250 platforms including places where merchants want to sell such as marketplaces, ecommerce platforms, and ERP, along with multiple fulfilment options.
We provide intuitive pick, pack and despatch capability and the choice of multiple carriers for merchants that fulfil themselves. For merchants that have distributed inventory, ShipStation offers drop ship and 3PL capability. We simplify shipping international orders by automating the creation of customs documentation and application of HS codes.
What makes you different?
ShipStation was the original eBay shipping app, turning 10 years old in 2021. We've grown up with marketplaces, so understand the opportunities and challenges of selling on multiple channels in multiple countries. Our mission is to help every merchant, everywhere providing access to our platform at an affordable price. This is backed up by a team of experts that is available 24/7 and motivated to make merchants successful.
What do I do if I want to work with you?
Everyone gets to try the platform for FREE for the first 30 days. Our team of experts will work with you to get you set up for success. There are no contracts, you can upgrade or downgrade at any time and leave at any time if we don't live up to our promise to help you optimise and scale your business.