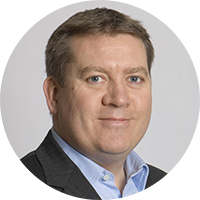 Today, Andrew Norman, Managing Director ShipStation International, looks at the way the pandemic has changed retail and the importance of Ship from Store for all retailers, especially with the Amazon Local Selling initiative likely to spotlight those retailers who offer local delivery:
Ship from Store is on the rise
Whilst the economy has reopened after the lockdowns of 2020, and with Peak season now upon us, we are still feeling the changes the COVID-19 pandemic has brought about. This monumental event continues to influence the way consumers shop – and retailers are having to constantly adapt to this ever-changing landscape.
The reality is that the retail sector has changed not only the ways consumers choose to buy their favourite products but altered the way retailers do business – possibly forever.
To help retailers sell more, streamline their processes, improve customer satisfaction, increase OTIF (On Time, In Full) performance and make the most of stock they have in stores, the 'Ship from Store' fulfilment model has gained in popularity, especially amid the pandemic. One such company is retail-giant Matalan, as we will explore shortly.
With additional initiatives such as Amazon Local Selling likely arriving in the UK shortly, the future of ecommerce seems bright, with online order management tied into 'Ship from Store' capabilities .
What is Ship from Store and how can it help my business?
The Ship from Store model, whether powered by ShipStation or another solution, brings products closer to customers, maximises retail site investment, and delivers simpler omni-channel selling.
Essentially, Ship from Store turns physical brick-and-mortar shops into despatch locations, using the stock that's located on the store floor or storeroom.
Once an online order is placed online, a store is alerted and a delivery manifest is created and sent directly to a local courier company automatically. Store employees then pick and pack the required items, print the shipping label and hand the package to the courier. Shipment tracking is built into this process and sends confirmation emails to the customer.
Proof in practice
Now, for an example – Matalan.
During the pandemic, whilst in-person shopping was unavailable, doors were closed and shop fronts darkened, retailers weren't out of business – thanks to ShipStation.
In business for more than three decades, Matalan knows adapting to changes within the marketplace is key to a long-term successful business model. In 2017, it modernised its systems, bringing onboard a digital retail platform from SHIFT Commerce.
During the pandemic, in order to weather lockdowns, economic instability and to combat consumer unease in going into crowded shops once they were able to reopen, Matalan implemented the 'Ship from Store' fulfilment model into its existing digital retail platform.
Emma Sutton, Operations Director of SHIFT Commerce – a ShipStation partner – recalls the conversation with Matalan as, "We've got the stores, we've got the staff. Let's get them packing orders," she said.
With a retail network spanning dozens of locations, the idea of having them sitting idle for months was unacceptable – but turning them into local distribution centres was an eye-opening possibility.
The new process, with ShipStation's software, enabled Matalan to reduce shipping costs, cut down on its carbon impact from long-range delivery models, and capitalise on stock sitting in stores to fulfil online orders.
Integrating ShipStation's software into its SHIFT Commerce order management software not only enabled the company to continue operating during the pandemic, but to date, it has shipped more than 1 million orders with Ship from Store.
"About 40-50% of Matalan's online orders are coming through ShipStation to stores right now. It's phenomenal. It's really helped Matalan ramp up its online capacity."
– Emma Sutton, Operations Director, SHIFT Commerce
Alongside Matalan, high street charity shop retailer and organisation, Mind, also chose to adopt the same mentality. While its stores were unable to open, the charity used ShipStation's software to continue operating, fulfilling orders using its stock in stores throughout the country.
Further efficiency with Amazon Local Selling?
Announced in October 2021 to the US marketplace, the Amazon Local Selling initiative provides small and medium-sized businesses who sell products using its platform the ability to offer in-person and quick delivery options to buyers in their local area.
Whilst currently only available in the US, Amazon Local Selling will soon be arriving in the UK. It's ideal for catering to consumers who choose to support local businesses and want to buy products with minimal environmental impact, as well as those who want quick delivery without the hassle. It's a game-changer for companies operating an Amazon shop and demonstrates how important local order fulfilment is.
The future of the marketing landscape
For the immediate future, the UK marketplace still must contend with Peak season's typical hiccups, supply chain issues due to the pandemic and Brexit, along with possible effects from returning COVID measures.
Retailers looking to future-proof their businesses could find implementing Ship from Store the solution to alleviating any issues that could arise from unforeseen circumstances or seasonal peaks long into the future.