Since launching a year ago, B&Q has become one of the fastest growing marketplaces in the UK and already a marketplace leader in the DIY and Home categories. We spoke to Tristan Commecy, Marketplace Director at B&Q to find out more about the opportunities for brands and retailers wishing to become a part of the exciting journey and expose their products to 24 million monthly visitors to the diy.com platform.
Tell us about the B&Q marketplace and why it was launched
As the UK's most recognisable and trusted home improvement brand with over 50 years in the home improvement market, we are always looking for innovative ways to make it easier for customers to improve their homes. Constantly elevating our product offering, we want to ensure that we are the go-to store for all things DIY and are offering the best possible choice. Expanding the range on diy.com is an obvious next step for us, given our commitment to offering consumers convenience and choice, as well as the ongoing rate of migration to online shopping and growing popularity of marketplaces (according to a report by Inriver nearly half (48%) of online product searches in the US, UK and Germany started on marketplaces).
The new marketplace positions B&Q as the first home improvement retailer to offer an innovative integrated experience, where customers can utilise both online and in-store benefits.
Can you tell us more about traffic to DIY.com and marketplace performance in your first year?
We started from a very strong position, since our online platform diy.com was already one of the top retail platform in the UK, with over 24 million visitors per month. This is one of the reason why we're attractive to many brands and sellers. We give them a considerable reach.
In our first year, we've added 340,000 products to our online assortment. That is eight times the amount of products we had before the launch of the marketplace. Having these products has greatly helped us improve our share of traffic on the market, as more consumers searching from home improvement products are now landing on our platform. One year after the launch, 24% of B&Q's online revenue is generated by our marketplace sellers, a figure we're very happy with.
What type of brands and retailers have been successful on the marketplace?
Business with experience selling on marketplaces are usually the fastest to capture a big share of B&Q's traffic. These are sellers who know the importance of findability and price competitiveness. The sellers who regularly join the promotions run by B&Q also perform better, as we do give them massive exposure during the promotion period.
The success of our sellers is extremely important for us. We're want to make sure they succeed when they join our platform. Several sellers have told us that within weeks, their revenue from B&Q had outgrown their revenue from other platforms where they had been operating for years, such as Wayfair, eBay or even Amazon.
Operationally, how would a marketplace seller integrate with B&Q?
We're partnered with marketplace platform Mirakl, the industry's leading enterprise marketplace SaaS platform, to build our marketplace and we benefit from the wealth of expertise they bring from working with hundreds of marketplaces globally (eg. Decathlon, Joules, and H&M Home). Any seller we approve can create their store on Mirakl in a few easy steps. To support sellers already operating on several marketplaces, we've built integrations with aggregators such as Shopify, Magento, Linnworks, and many more.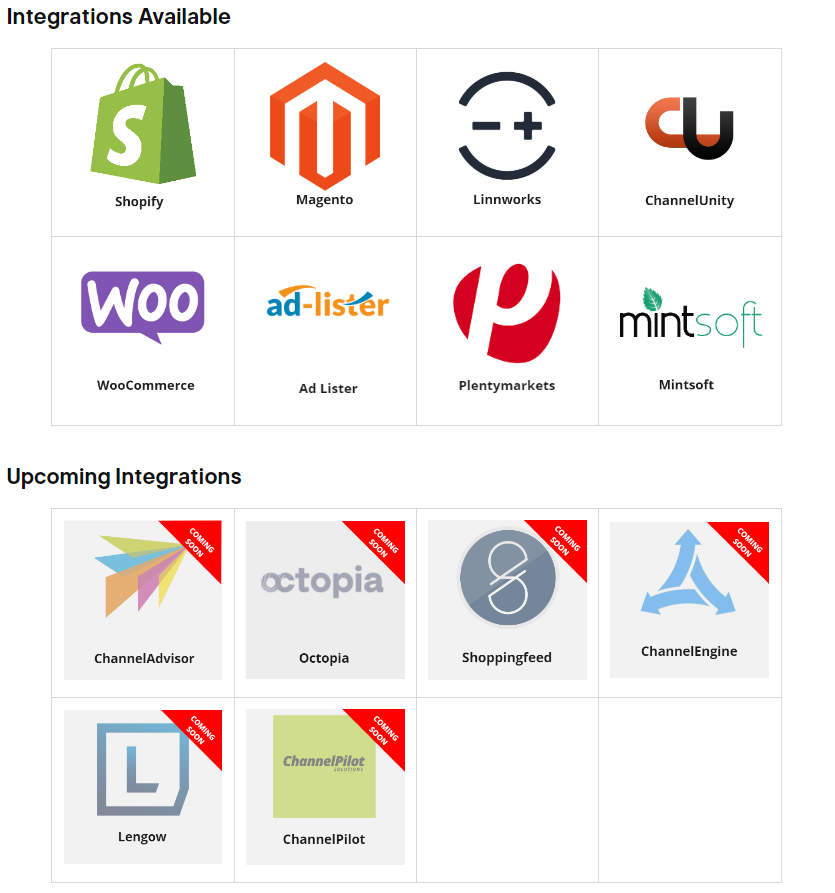 Tell us more about core categories and potential adjacencies for growth
We have two ambitions: increase the range depth in our existing categories, and expand into new categories.
In our existing categories, we want to make sure everyone can find the product they're looking for. If you take categories like Lighting or Taps, there's never enough products. So far, we've opened 18 existing categories to marketplace assortment, and we plan to continue until we're open all our existing categories.
For new categories, we're looking at what consumers are looking for when they want to improve their home. For example, we noticed consumers were searching for small domestic appliances on our platform, such as air fryers, microwaves, coffee machines. We looked for the sellers with the right products and onboarded them on our platform. Many of their products soon became best-sellers.
Finally, how do I sign up to sell on B&Q?
Go to diy.com and click on "Become a B&Q verified seller" !