Today's consumers are increasingly influenced by convenience. But what does this mean for your customer experience strategy in the new, effortless economy?

Join Linnworks' webinar on Wednesday April 21 at 11.00am ET / 4.00pm BST, with Linnworks CEO, Callum Campbell, and guests Jan Soerensen, GM North America for digital commerce experience experts, Nosto, and Hakan Thyr, Chief Revenue Officer for global marketplace, Fruugo, as they unpack the latest Linnworks consumer research and reveal the five key customer experience trends that will drive your ecommerce strategy in 2021.
From frictionless interactions at every touchpoint, to payment flexibility and shipping and returns policies on the customer's terms, discover why convenience underpins the five key trends in ecommerce customer experience, and how these will help you capture every selling opportunity.
The webinar takes place on Wednesday the 21st of April at 4.00 pm BST / 11.00am ET. Register today to secure your place!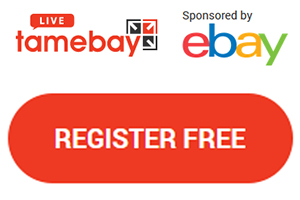 Callum Campbell is a speaker at
Tamebay Live
in May, sign up to hear more from Callum and learn how you can grow your business in 2021.