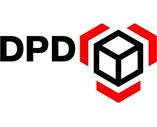 DPD is expanding its international delivery service with the launch of DPD Direct – a dedicated B2C home delivery service aimed at reducing not only the cost of international home deliveries, but also the hassle. DPD Direct simplifies all the customs and duty issues for retailers, provides a full tracking and returns service and generates in-country notifications for recipients, in their own language.
River Island and Rocks TV are among the first retailers to sign-up for the new international home delivery service. DPD will deliver these and other retailers' parcels to the 12 largest international markets for UK e-tailors including the USA, Australia and a host of European countries.
Dwain McDonald, DPD CEO
"UK brands are in demand worldwide and UK e-tailers are in a fantastic position to exploit these key markets. However, historically, global shipping has been expensive and often complicated by delivery delays due to customs and excise" Dwain McDonald, DPD's CEO explained adding that "DPD Direct has been developed to increase the appeal of cross border commerce through a competitive, transparent pricing structure, the security of a full tracking service and streamlining the customs requirements. Through DPD Direct our aim is to make it as easy for UK e-tailers to sell to customers living in Sydney as Southampton".
Key features of DPD Direct

Simple pricing structure – without the need for complex volumetric charges.
Despatch to receipt tracking service – DPD Direct enables e-tailers to track each parcel at every stage of its outbound journey and final confirmation of delivery.
Local delivery expertise – established home delivery network within each local country means that international customers receive the best possible service and expertise.
Fast customs clearance – all customs requirements are taken care of to ensure parcels receive express customs clearance, negating the requirement to produce accompanying invoices.
Parcels delivered Duty paid – ensures an efficient and quick passage through customs.
In country notifications – the recipient will be sent an email notification about their parcel, in their own language.

About DPD Direct
The service sees DPD link up with WorldNet in an exclusive agreement to handle the air freight and customs paperwork and a series of specially selected local partners in 12 territories initially to complete the delivery to the doorstep and handle returns.
DPD Direct will deliver e-tailers products to customers' doorsteps. Parcels are collected by DPD in the UK and transported to the firm's international gateway at London Heathrow Airport. From there parcels are sent to domestic delivery specialists in each destination country – for example the United States Postal Service in the USA and Auspost in Australia.
The Benefits
Quite apart from the simplicity for the buyer of not having to worry about customs duty and taxes, one of the biggest benefits of the new DPD Direct service is the returns process. Whilst there are other options for deliveries (admittedly most are nowhere near such elegant solutions), there are very few end to end returns services which a retailer in the UK can control. Too often it returns relies on the end consumer paying rack rate to their country's mail carrier and costs are often prohibitive.
Offering delivery information in customers own language and a simply returns process can only increase trust and confidence resulting in increased cross border trade for the retailer.