Marek Placheta is Customer Success Team Leader at Webinterpret. Marek focuses on optimisation of the accounts and increasing their cross border sales results. Today he shares Webinterprets findings on which product categories and countries the most active cross border traders are.
Are you missing out on Cross Border Trade?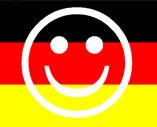 In the battle for online sales things are really heating up. As the obstacles to international selling become smaller and smaller German eBayers are leading the way in the race for global dominance. However the British are awakening to the new opportunities for international growth and responding in kind.
You may have heard about the benefits of selling internationally using the WebInterpret tool and how some sellers are seeing their revenue increase by more than 50% on previous levels. But today we will look a little closer at who these sellers are and what they are selling.
WebInterpret carried out an analysis into the online retailers selling with Webinterpret on eBay and selected the 20 sellers who achieved the highest GMV figures last month. What you may be surprised to learn is that the vast majority of the sellers on this list places are located in Germany. Our analysis shows that 65% of the top 20 sellers that appeared on our list last month were German retailers with the British and American sellers each accounting for only 15%.
What's more, when we ranked these 20 sellers by who had increased their GMV by the greatest percentage through using WebInterpret we found that all three of the top performers were located in Germany.
We also looked at the product categories in which these top sellers where selling and found that the top three were selling items in categories of
First place: Electronics
Second Place: Health and Beauty
Third Place: Clothes, Shoes & Accessories
Other very profitable categories included tools, furniture, watches, sportswear and sporting goods, and mobile phone accessories.
What's also interesting is the actual impact that WebInterpret had on the revenue generated by each eBay seller. The retailer who experienced the greatest impact sold products into the Electronic category and saw their revenue increase by 53.07%. In other words, WebInterpret increased his GMV by over a half. The seller in second place enjoyed an increase of 43.30% in the Bathroom Accessory category and the third placed seller sold into the Clothes shoes and & Accessories category and saw and increase of 39.47% with WebInterpret.
But the British should be encouraged. When it comes to the highest overall GMV achieved a UK seller sits firmly at the top of the table with an impressive figure of £1,291,027 selling auto parts. In second place was a German seller with sales of £305,221 selling garden tool, and third place belongs to a American seller with £145,608.24 worth of sales in the watches category.
Undoubtedly, when it comes to the best use of WebInterpret, first place has to go to the Germans. However, the British are responding to the invasion of German eBay sellers into their domestic marketplace by launching a counter attack of their own which all makes for an open and exciting International market offering great rewards to both sellers and buyers alike.
Top 20 Webinterpret customers by GMV % Increase
| Domestic GMV | Active GMV | GMV % | Location | Category |
| --- | --- | --- | --- | --- |
| £58,681.09 | £24,860.06 | 53.07% | Germany | Electronics |
| £140,961.25 | £48,731.98 | 43.30% | Germany | Bathroom accecories |
| £86,803.11 | £27,355.59 | 39.47% | Germany | Apparel |
| £79,578.29 | £30,506.87 | 38.34% | UK | Tools |
| £92,603.71 | £27,555.14 | 37.27% | Germany | Furniture and house accessories |
| £63,987.41 | £38,459.29 | 36.09% | USA | Watches |
| £98,557.16 | £29,637.74 | 30.07% | UK | Various accessories such as sport accessories, clothing, office materials |
| £83,813.60 | £37,788.65 | 27.07% | USA | Replacement Lenses |
| £133,034.56 | £40,075.75 | 24.05% | Germany | Apparel and Sports accesories |
| £114,626.86 | £32,015.56 | 22.30% | Germany | Air Suspension Compressor |
| £194,075.79 | £40,206.95 | 16.54% | Germany | Furniture. Home accesories |
| £237,258.86 | £45,686.76 | 15.37% | Germany | Sports goods, Home accesories |
| £305,221.18 | £52,273.06 | 13.67% | Germany | Gardening |
| £307,812.83 | £51,018.39 | 13.23% | Germany | Shoes |
| £145,608.24 | £31,774.66 | 13.10% | USA | Watches, Lighters |
| £186,792.39 | £29,410.01 | 12.57% | Germany | Sportswear |
| £298,411.75 | £46,611.84 | 12.47% | Germany | Drilling tools |
| £282,259.84 | £31,570.67 | 8.93% | Germany | Mobile phones accessories |
| £1,291,027.26 | £44,557.91 | 3.45% | UK | Electronics, Car parts |