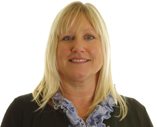 Amanda J Williams has kindly agreed to trawl through the new Consumer Rights Act 2015 which came into effect this month and translate it into bite sized chunks explaining how it will impact your business.
Amanda is Senior Legal Counsel at Business Law Online, who offer services at an hourly rate of just £135 plus VAT, but they also offer fixed price legal services taking into consideration every legal situation a business may encounter. Their fixed price contract includes legal advice and services, guidance, document preparation, review and more. Their services could include redrafting your Terms and Conditions of sale to take into account the new Consumer Rights.
Today Amanda looks at the Digital Content rights in the Consumer Rights Act:
The Consumer Rights Act 2015: Digital Content
The Consumer Rights Act came into force on 01 October 2015 and only applies to items bought AFTER 1st October 2015.
This new act replaces three key pieces of former legislation – the Sale of Goods Act, Unfair Terms in Consumer Contracts Regulations and the Supply of Goods and Services Act.
This Act also introduces two new areas of law, one of which covers digital content.
Digital content under this Act means items that you download or stream and includes online games, apps, music and movie downloads and e-books, and applies to any digital content that is paid for, any digital content that is supplied free with other paid for items and any digital content that is supplied on a physical medium, such as a DVD.
If you, the consumer, purchase digital content that is faulty you have a right to a repair or replacement and if that repair or replacement doesn't fix the problem, you can ask for a price reduction which can be up to 100% of the cost of the digital content. Special rules apply if goods and digital content are provided together in one product, for example a DVD or mobile phone. Section 16 of the Consumer Rights Act makes it clear that if either the digital content or physical product are faulty, then your rights are the same as if you had purchased faulty goods and you would be entitled to the 30 day right to a full refund. Digital content can be deemed to be faulty if it isn't of satisfactory quality, if it isn't fit for a particular purpose, or if it isn't as described by the seller.
Example of faulty digital content:
You pay to download a TV series which is described as containing all 13 episodes. When you download it you find that the final episode is missing.
Under the Act, the digital content is not as described. You are therefore entitled to a repair or replacement of the digital content, to bring it in line with the description. In this instance, an appropriate remedy may be a download of the final episode.