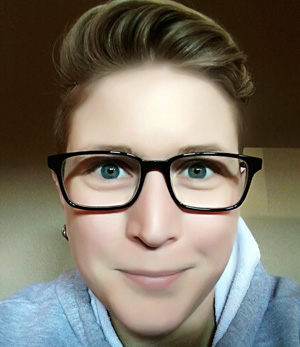 Selling online is a simple concept but the practicalities of running a business on marketplaces is in reality extremely complex which is why most merchants turn to tools and services to streamline and automate their operations, bringing in expertise to save time and money.
We spoke to SellerEngine early last year and today we catch up with Kate Neal, Senior Account Manager at SellerEngine to find out what's new and how they've enhanced their tools and services over the past 12 months.
Who are SellerEngine?
SellerEngine founder, Ioan Mitrea, began selling books on Amazon in 2001. As his selling business grew, he noticed a lack of automated tools to help sellers add inventory and adjust prices to stay competitive. Mitrea's passion for helping others guided him leave book selling behind and collaborate with a software developer in 2002. Thus, the first automated repricing and inventory management tool for Amazon sellers, SellerEngine Plus, was born.
Over the past 16 years, Mitrea has expanded his business to offices in Portland, OR, Bucharest, Romania, and London, UK. Bringing together just under 100 employees, who speak over a dozen different languages and offer an unmatched collective 500 years of Amazon and e-commerce industry experience. SellerEngine has worked hard to create a suite of software tools and seller services to help any Amazon seller accelerate and maximize their business. Visit SellerEngine online to learn more.
How do your 3 software products benefit Amazon sellers?
Profit Bandit
Profit Bandit remains the number 1 dedicated mobile scouting app for Amazon product research and retail arbitrage. Profit Bandit has consistently received an impressive number of downloads and we're pleased to have helped Amazon sellers of all sizes and experience levels reach new heights of success with their businesses. Profit Bandit is $9.99 a month.
SellerEngine Plus
SellerEngine Plus is a desktop based application that can be used for inventory management, creating FBA shipments, printing labels, product research, and Merchant Fulfilled order management. Amazon sellers can easily create new listings, delete, or update them in bulk (or, you can use Profit Bandit, which is included with a subscription to SellerEngine Plus or Sellery). Create and manage FBA shipments and add new FBA listings in bulk. Import lists of EANs, UPCs, ISBNs, or ASINs to evaluate sales rank, competition, Buy Box price, and other data to make smarter sourcing decisions. SellerEngine Plus is $49.95 a month.
Sellery
Sellery, our flagship product, is a web-based, real-time repricing powerhouse. Sellery is the only fully customizable tool on the market, making it a good fit for almost any Amazon business model. Sellery's automatic and dynamic Minimum Price feature ensures you never sell anything at a loss and flexible smart lists can be utilized for at-a-glance looks at inventory trends and sales data or leveraged for strategic repricing logic. Compete directly for the Buy Box with strategies meant to capitalize on opportunities for increased profit. Sellery is proven to increase your Buy Box %, sales, and profits dramatically. This robust tool also offers Private Label solutions, time based repricing strategies, and safeguards to ensure you don't run out of stock when an item is hot. Sellery starts at $50 a month. Try it for free today!
How do your services benefit Amazon sellers?
Account Monitoring
This recurring service provides expert management of your Amazon selling account. Think of it as Amazon suspension insurance. On a daily basis, our specialized team of experts will check your account health status, resolve notifications or listing/account suspensions, monitor performance parameters as set by Amazon, and advise on process improvements to increase scores, handle neutral and negative feedbacks, and provide the best customer experience possible. Peace of mind starting at just $200 per month.
Account Rescue
Get your suspended Amazon account reinstated and get back to selling quick! Our Account Rescue service starts with a free review of your selling activity, no matter how complex and diverse. Our team works with each seller to complete the appeal and plan of action necessary to be reinstated. We'll take over customer support for a brief period of time to improve account metrics and we'll discuss best business practices for improving orders, sourcing, inventory, customer service, etc. We'll coach you through steps that should be taken before sending the appeal to give you the best chances possible. And, finally, we'll write the appeal letter and plan of action with the structure, focus, and style that Amazon expects. The service includes follow up appeals, and "round the clock" coaching while we work with you. Our Account Rescue service starts at $500.
Listing Reinstatement
Reactivate closed or suspended listings so you can get back to making sales. Our Services team experts will uncover the reasons behind complaints, suggest corrections to improve your inventory/business practices, and then write the letter of appeal following the structure and terminology Amazon prefers to see. With a 97% success rate, we're confident we can help rescue your listing and get you back to selling. Listing Reinstatement costs $500 per notification.
Ungating
Amazon restricts certain categories and brands from being sold on their marketplace. We can help sellers apply to sell in gated brands and categories. We'll review invoices/certificates, assess any previous attempts to lift the restriction, explain what was missing (if applicable), and draft a new application for Amazon approval. Ungating is charged at $450 per category/brand.
International Expansion
Ready to expand your reach to international Amazon marketplaces like Japan, Italy, Germany, France, Spain, Mexico, Canada, or the UK? Our expert team can help you open a new account in local language, provide information on venue specific fees, rules, and policies, offer solutions for tax registration and VAT compliance, get approved to sell in gated brands/categories, offer a referral for international banking solutions through one of our partners, and provide top notch email support along the way. With Amazon expanding its global reach every day, now is the time to snag a piece of that pie.
Business Coaching
Know you need help improving or starting your Amazon business but you're not sure where to start? We can help! Our Business Coaching service offers education and coaching on various Amazon topics and common obstacles to help you solve existing problems or to get started in the complex world of selling on Amazon. Your success is our success and we'll do what it takes to help you reach your goals. Coaching starts at $90 an hour.
What makes SellerEngine stand out from industry competitors?
As mentioned above, SellerEngine employees account for a combined 500 years of Amazon and e-commerce industry experience. It's unlikely you'll find another company with credentials like those. We've stayed on the cutting edge of selling effectively on Amazon and our tools and services reflect that expertise. Amazon is constantly changing, so finding a company that's flexible and aware enough to stay on top of that change while capitalizing on opportunities for business improvement for their clients is key to staying one step ahead of your competition.
We speak over a dozen languages and our employees both come from and currently live across the globe. Bringing our cultural awareness and diversity into our practice has helped us serve Amazon sellers from all walks of life. We're proud of the connections we've made, the businesses we've helped to grow and improve, and the products and services we've built and refined along the way.
Each client is extremely valuable to us and it shows in our service. Our client's success is our own success and we work diligently to ensure both.
What's new with SellerEngine in the last year?
SellerEngine has had a very busy past 12 months! To accommodate our growing business and team, we've purchased a new office building in Portland and moved to a bigger office space in Bucharest. These moves brought many exciting changes to our scenery and work day and we're feeling very content in our new spaces.
2017 also brought some great changes and improvements to many of our tools and services. Here are some of the highlights:
New Profit Bandit features include: Profit Bandit now offers an in-house camera scanning feature that works faster and easier than ever before. In addition to general restrictions, slow moving ASIN alerts and condition specific restrictions are available when scanning. And, you can also see FBA specific restrictions.
Sellery has recently released new Private Label solutions that allow users to compete across different ASINs so that their price can remain competitive across similar items on separate catalog pages.
Sellery also added scheduled repricing. Schedule your pricing strategies to take advantage of the sleeping competition, undo price wars during low sales hours, and automatically kick in your best Buy Box strategies at peak times.
Development continued for our automatic Buy Box algorithm and the much anticipated feature will be released to all users very soon. We're very excited to offer automatic rules for sellers hoping to simplify their processes and decrease time spent customizing manual rules.
Previously, the pricing for Sellery started at $100 but it is now offered starting at $50 a month. Same great tool, new low price.
We also lowered prices on a few of our Services packages as well. We're always looking for ways to pass savings on to our clients.
Get in touch with SellerEngine!
If you have questions about how we can help maximize your Amazon business or you're ready to get started with Sellery, let us know! You can get in touch with our software or services team today. Let our centuries of Amazon experience help take your business to the next level.