Hurricane Commerce has been chosen as the landed cost engine partner for ETrak, the delivery management system powered by Parcel Monkey in partnership with The Delivery Group.
ETrak provides cost-effective, tracked delivery solutions for sending packets and parcels worldwide, enabling ecommerce merchants to scale while keeping costs to a minimum. The recently launched platform has access to a global network of postal and commercial carriers in over 220 countries.
By partnering with Hurricane Commerce, ETrak is able to provide its retailer customers with a Delivered Duty Paid (DDP) solution. If you sell on Amazon then this is key – Amazon insist that all purchases are delivered without taxes or duty being collected on the doorstep so you need a solution like this to sell internationally on Amazon.
ETrak has integrated Hurricane's Aura API which allows merchants to calculate duties and taxes on shipments via a landed cost engine. Aura can also screen for prohibited and restricted goods and denied parties.
Providing a DDP solution is becoming increasingly important as retailers, marketplaces, postal operators and carriers face multiple regulatory challenges including Brexit, the Import One Stop Shop (IOSS) and the US STOP Act.
The ETrak landed cost engine enables retailers to be fully transparent with consumers at checkout about duties and taxes that are payable – avoiding any doorstep surprises.
"We are delighted to have been selected as the landed cost engine partner for the ETrak delivery management system.

Parcel Monkey in partnership with The Delivery Group are committed to providing their customers with the best possible experience which, in turn, will enable their customers to achieve substantial growth in their cross-border eCommerce trade.

The fast-moving regulatory landscape is providing retailers, marketplaces and carriers with significant challenges, but the international growth opportunities are vast for those who put in place the best possible processes and systems.

Pivotal to this is the need to ensure that packets and parcels have complete and valid electronic data and that online retailers are able to be transparent with their customers about the duties and taxes that are payable."
– Martyn Noble, CEO of Hurricane Commerce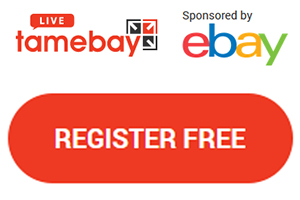 Martyn Noble is a speaker at
Tamebay Live
in May, sign up to discover what good cross border ecommerce looks like and how to nail it.
"Our mission at ETrak is to provide simplified international parcel delivery solutions for eCommerce businesses and being able to offer a DDP solution to our customers is essential to this mission.

DDP delivery gives retailers greater flexibility for handling customs duties and taxes and provides a better shopping experience for the end customer, therefore improving customer loyalty and retention.

We selected Hurricane Commerce as our partner because their Aura solution provides a best-in-class landed cost engine to calculate duties and taxes, enabling us to accurately calculate the customs fees on any shipment, regardless of the importing country."
– Chris Tayler, Head of ETrak
To assist you to navigate the complex world of international shipping,
download this white paper
written in partnership with Hurricane Commerce, which sets out everything you need to know to operate your cross-border ecommerce business.