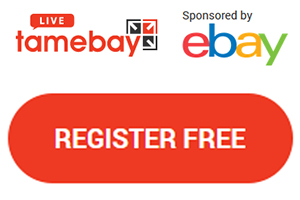 Come play, learn about the world of Amazon and test your knowledge in the Amazon Seller Trivia by GETIDA. Participants of the live Amazon Seller Trivia will enter a chance to win $500 at 1.30pm this Wednesday the 19th of May.
If you've not yet registered for the Tamebay Live week of masterclasses and workshops then register HERE to get free access as you don't want to miss out.
The live trivia will also include some educational content for Amazon sellers about how to minimize Amazon selling costs, and boost overall profit. This makes it a sure win-win proposition for the participants of this unique live event.
Presenter
Yoni Mazor
Yoni is the CGO & Co-Founder of GETIDA. Yoni began developing GETIDA after successfully operating a $20 million yearly Amazon FBA business, selling fashion brands internationally.
GETIDA specializes in eCommerce discrepancy analytics and consulting. By utilizing data visibility technology, GETIDA focuses on discovering and managing financial and inventory-related discrepancies with billions of dollars of transactions managed annually.
Yoni also comes with military intelligence experience, having served in the IDF Special Navy Intelligence.