Tamebay reader and occasional contributor Glenn was recently faced with the decision whether to register for VAT, or to restrict his business to trade beneath the VAT threshold. It's an issue which many online retailers have faced, including myself, as in almost all circumstances registering for VAT will impact profits without a significant rise in sales. Today he shares his VAT registration decision: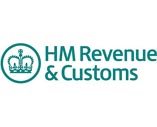 In August 2012 I was faced with a major decision concerning VAT registration and business growth. To put the matter into context, I have been retired 5 years and receive an occupational pension and selling on eBay and Amazon was primarily a method of supplementing my pension. For the last 5 years my annual turnover has always been below the current years VAT threshold and as such I avoided paying any VAT. (I have paid corporation Tax for a number of years)
As I prepared for the Christmas 2012 market I realised that my anticipated seasonal sales would take me over the threshold and like it or not I would need to register and commence making VAT payments. I seriously considered reducing my listings, increasing prices and basically attempting to keep my turnover below the threshold.
Having calculated different options with pen, paper and spreadsheet and more importantly having discussed the issue with our accountants I realised that business growth could push us past the grey area between registration and additional profit.
Depending on your sales sector there is a grey area between the registration threshold of £78,000 and around £98,000 were additional turnover has no benefit to profit whatsoever. In fact there is a real danger of increasing turnover and decreasing profit. Touching or drifting over the threshold is something to be avoided and unless you feel confident than that your turnover will increase substantially take care!
We took the plunge and registered and thankfully we are out of the grey area, thanks to a fantastic Christmas.
Registering for VAT caused me many sleepless nights, but now we know it was the right decision I feel liberated. Don't get me wrong I take no pleasure in paying the VAT man, but now I have removed my own restrictions and limitations I am free to develop and grow the business.
My only words of advice to any other seller in a similar situation are speak to an accountant. My accountant isn't cheap, but if you pay peanuts you get monkeys.