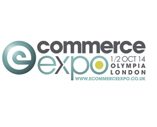 We're getting ready for a busy day out on Wednesday this week. During the day we'll be at Ecommerce Expo and then in the evening be running over to Hammersmith for the iwoca Online Seller Meetup.
There are a ton of Tamebay friends who'll be either presenting or exhibiting at Ecommerce Expo so it'll be a great opportunity to meet up. It's a two day event, but sadly I'll only be able to attend day one, but here's a flavour of what's going on in the conference sessions:
ChannelAdvisor EMEA Managing Director Jordan Weinstein will present a session on "Owning the Google Results Page," which will offer practical advice on paid search and Google Shopping.
Alex Podopryhora, Co-Founder of M2E Pro and Matthew Ogborne, Co-Founder of UnderstandingE will discuss multi channel solution choices and how to succeed with very little or no budget.
Skip Fidura of dotmailer will share a list of the ten best marketing automation programs guaranteed to increase your sales revenue and how to build them.
Roger Morris, Head of Royal Mail Parcels will talk about how shoppers' expectations around delivery are changing and how taking away the hassle and ensuring they receive their items quickly means they'll be more likely to order again.
David Staunton Head of Product Marketing at Metapack will explore how omnichannel technologies are being used as a competitive advantage to enable innovation by increasing customer loyalty and improving consumer choice.
James Strachan and James Hyde, of James and James, will discuss the difference between the technological sophistication of the online sales process and the rather average fulfilment process that follows it and show how it's possible to delight the customer between placing the order and it being delivered.
We know we've missed a ton of people out of the above list – there's so much good stuff going on for Ecommerce Expo and the above is just a taster of the conference sessions. What I'll really be looking out for is what's new on the exhibition floor. I remember a couple of years back meeting Removethebackground.com for the first time, and if there's just one new exhbitor with a tool half as useful then it'll be a day well spent.
By 4pm when Ecommerce Expo closes it'll be time to adjourn to the pub for a pint or two, so if you can't make it during the day hopefully we'll get a chance to catch up at the meetup in Hammersmith.