David Brackin is the co-founder of Stuff U Sell and has sold over 200,000 different items on eBay. He is also a regular contributor to Tamebay and today has reporting from the The Metapack Delivery Conference.
The morning session focussed on delivery innovation.
Metapack Delivery Conference – Delivery Innovation
When it comes to parcel carriers, there are two providers to which the others compare themselves: DPD and Yodel, and both had senior representatives speak at MetaPack's Delivery Conference to discuss delivery innovation. Their approach couldn't have been more different.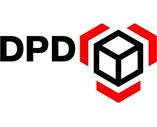 Dwain McDonald, CEO of DPD, has a clear vision to drive innovation in his company: he believes in getting the product into the customer's hands wherever they may be. The company has been playing catch-up and doing very well at it: it was the first to offer one-hour delivery slots and excels at texting expected delivery times. Not only does this please the customer, but it allows them to rearrange if they won't be in and so have a higher success rate for deliveries . These "in-flight" options are driving two further innovations which will come out later this year. The first is the addition of parcel shops — already offered by many other couriers — to which you can divert a delivery if you're not going to be home. The second is an app which will allow the consumer to take full control of the delivery: setting prioritised option for leaving with a neighbour, leaving in a safe place. A further innovation is using the phone's position to identify whether the customer is at home half an hour before attempting delivery and then asking whether they will make it or would like to reearrange. This will raise all sorts of priivacy issues, but it's the sort of thinking that can make the network simultaneously more efficient and result in customers having more control and ultimately satisfaction.
Dick Stead, Chairman of Yodel, is coming out of a tough trading period after the network was overwhelmed with Black Friday demand, resulting in an embarrassing suspension of collections prior to Christmas. Dick was unrepentant about this huge failure and there was certainly not a hint of an apology being made to the room full of retailers. He explained in detail the issue was that retailers failed to give him accurate forecasts in advance of Black Friday and that new driving regulations in force made it impossible for him to rapidly increase capacity in response. Certianly not Yodel's fault. His suggestion for 2015 is that marketers should really be considering whether offering next-day delivery is sensible when they know that it can't be delivered. He questioned whether in fact customers really need next-day delivery. He backed this up with evidence from Trustpilot ratings, arguing that as long as customers know where items are and get their gifts in time for Christmas, they were happy. He is driving change in his business with a focus on customer satisfaction (they clearly have strong Trustpilot focus and analytics) and he believes it is the doorstep experience that matters most: whether when the package turns up it is a pleasant experience dealing with the Yodel driver.
Traditionally the difference between DPD and Yodel has been their price/service differentiation. The talk in the halls at the conference was that Yodel are fed-up with being the low-cost courier and coping with the swings of peak demand so are putting their prices up. The question is whether their service can match those price increases.