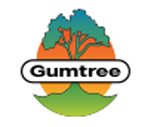 Gumtree have announced that they are shutting down their New Zealand operation with immediate effect. As of tomorrow it'll no longer be possible to post a new advert on the New Zealand site. The site will close on the 10th of March when the final adverts expire.
They said: "Gumtree has a strong presence in several other countries and we are constantly evaluating our properties around the globe. We hope that Gumtree has helped you to find what you were looking for over the past few years. Unfortunately, we are unable to continue supporting the Gumtree New Zealand site".
Doubtless Gumtree have staff looking after the New Zealand operation and we don't know if they'll be redeployed or are being laid off as part of the 2700 redundancies eBay Inc have planned.
Gumtree wrap up by saying "We thank you for your support and hope you will consider using the services of the eBay community in your area".