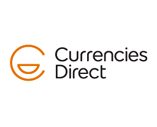 Currencies Direct are expanding their service for UK retailers selling in France, with a new facility for Fnac retailers.
Fnac is an established high street brand in France. It allows customers to collect their online purchases instore and their site receives more than 750,000 visitors every day. Sellers are able to list both used and new products and UK sellers have been able to sell on the Fnac.com marketplace since 2008.
Now businesses selling on Fnac, Cdiscount and Amazon.fr can all benefit from opening an e-tailer Collection Account to receive payments from customers in euros – without the hassle and expense of opening an overseas bank account.
When you want to convert the euros into Sterling, by using Currencies Direct you'll also be able to achieve an exchange rate that will save you at least 2% of the total sales amount transferred, compared to the exchange rates offered by online marketplaces and high street banks for the same conversion.
Sellers already using a euro Currencies Direct e-tailer Collection Account to collect funds from Amazon can upload these details to their Fnac and Cdiscount profiles and start receiving payments right away. If you don't already have an account, or would like more information, please contact Currencies Direct via [email protected] or by calling +44 (0) 20 7847 9269.