Updated to add: eBay have confirmed that this was a test run in the UK. It has now ended and feedback visibility is restored.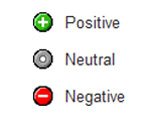 We all love eBay Feedback, it's a mark of how experienced a seller or buyer we are and more importantly how reliable our trading partners are.
One thing that sellers love to do is when they get a dodgy buyer to confirm how many other sellers they've left dodgy feedback for. If you see a host of "Item never received" comments left for other sellers then you know that there's a good chance the item they supposedly didn't receive from you probably isn't actually missing.
It's not unusual for sellers to contact other sellers and discuss buyer behaviour with them – this probably drives a truck through legislation such as data privacy laws, but nothing is as tenacious as an eBay seller that thinks they're being ripped off by a buyer.
So with the love of feedback and the investigative opportunities it brings, naturally there's an outcry that eBay are hiding the Feedback "Left for Others" tab.
Here's what feedback used to look like…

…and here's what many eBay users are seeing today.

Note the all important missing tab, you can now only see what other's have said about your buyer. You can't see what your buyer said about others.
Of course as is often the cases with tests on eBay, this is a UK only test. Should you wish to see what feedback your buyers have left about other sellers then you only need to log into eBay.com and the feedback left for others tab returns.