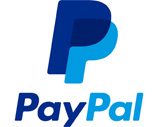 Offered to eligible PayPal account holders, PayPal are offering to pick up the tab for the cost of customer's return shipping.
If the customer has activated "Return Shipping on Us" in their PayPal account and needs to return a product to you, then after paying they can claim the return shipping cost back from PayPal.
Currently for customers in the UK the program will expire on 31st December 2016. This means for the rest of the year, any of your website customers who need to return an item can reclaim the costs (up to £15) so long as they have opted in to PayPal's Return Shipping on Us.
For your international customers you should refer to the individual terms and conditions for each country to understand when the program may expire for your customers in that country.
For UK businesses this service is available to customers who have opted into the service and reside in one of the following countries (Click on the country name below for each territories program details):