Amazon have been taken to court by a 50 year old trucking company called Prime Inc. Prime Inc contend that the Amazon Prime logo on Prime Trucks is confusing and is leading Prime Inc customers to think Amazon products are being trucked around the US by them rather than Amazon.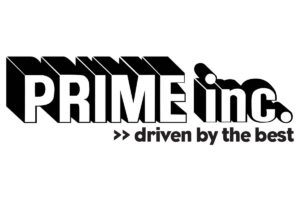 Founded in 1970, Prime Inc existed long before Amazon came along and having had no luck with the Trademark Trial and Appeal Board have now gone to court. They contend that their Prime Inc logo and Amazon's Prime logo are 'confusingly similar marks'. Acknowledging that Amazon's Prime Truck logois mainly a massive Amazon Smile with Prime in the top corner compared to their capital letter logo they assert that in both the dominant component is the word 'Prime'.
There was no complaint when Amazon registered the Prime trademark back in around 2005, but that's because the Amazon Prime logo was registered in connection Prime benefits for customers. Now Amazon have started adding the logo to their Prime truck fleet and are bulk shipping goods around the country it's irked Prime Inc and prompted them to take action. The Prime logo is now associated with transportation via Amazon Logistic's fleet, including the Prime Truck, Prime Air planes, Amazon sea freight and even Prime Air Drones and that's the industry that Prime Inc have their trademark registered.
Prime Inc say that they have a number of instances where customers have confused the two brands and associated Prime Inc with an Amazon Prime truck. They also assert that Amazon misled the trademark office in their intended use of the Prime logo.