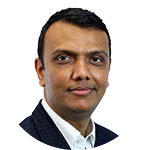 Avasam are here to help you expand your ecommerce business with robust, automated dropshipping. Want to test new product lines without a hefty commitment to stock? Short of stock due to supply chain issues and need to back fill to keep your virtual shelves full? Want to add in additional complimentary products to generate additional margin opportunities? Avasam can help with all of this and more.
We spoke to Tejas Dave, Avasam CEO, to find out more:
What is DropShipping?
DropShipping is a retail fulfilment method where the seller doesn't hold or dispatch any stock. When a customer buys a product, the seller buys the item from a supplier and the supplier sends the item directly to the customer.
The seller doesn't need to hold their own inventory or manage the shipping logistics while the supplier gains direct access to end customers without having to invest in marketing and multiple sales channels.
Download our ebook to learn more about DropShipping here.
Who are Avasam?
Avasam is the UK's only multi-channel DropShipping marketplace, providing all the tools needed for online sellers to integrate their store, source products from UK-based verified suppliers, and automate their order processing, payments and shipping.
We built Avasam with the aim of removing the pain points traditionally associated with DropShipping, such as unreliable suppliers who are often based overseas; manual processes; the need for bespoke system integrations; lack of post-sale support; and a general lack of accountability.
Building the platform, the integrations and automating core processes was a big challenge in itself but designing the back-end governance and operational frameworks was just as complicated. Both are fundamental to our mission of making DropShipping simple, secure and reliable.
Tackling the many challenges of traditional DropShipping is far from easy and we are not perfect. But we are learning every day and are committed to supporting our supplier and seller partners at every stage of the exciting journey we are embarking on together.
Avasam is headquartered in London, the United Kingdom, and this is where most of our team are based. We also have offices in India, Czech Republic and Colombia.
I lead the Avasam team and have built my network in the industry across suppliers, sellers, marketplaces and service providers having previously founded eBusiness Guru, a tech solutions provider with 2,800+ customers and developed 700+ ecommerce websites and 400+ custom apps. I'm also also a member of the Forbes Business Council.
Our COO Peter has over 13 years investment banking experience in London and the Middle East and most recently spent 4 years as Head of Capital Markets, Funding & Investor Relations at one of the world's largest sovereign wealth funds, Mubadala Investment Company. Peter is heavily involved on the operations and finance side focused on building scalable processes to support our seller and supplier community.
Formerly part of the senior management team for Uber UK, Mustafa is our CRO and responsible for driving Avasam's growth strategy and building the partner ecosystem. With 18 years experience in M&A and corporate strategy having previously worked at Virgin, Mars, IBM and Schroders.
What do you do?
We connect online retailers to our network of verified UK-based suppliers, who are brand owners, distributors and wholesalers.
Our retailers sell products on behalf of our suppliers across various online sales channels including webstores (Shopify, WooCommerce) and marketplaces (eBay, OnBuy and Amazon) without worrying about storage or delivery of the physical inventory.
We automate the core back-end processes such as order flow, payments and shipping instructions while also providing a comprehensive governance framework including strict performance SLAs for our suppliers, post-sale support and dispute resolution, so that online retailers can focus on scaling their business.
A summary video of what Avasam does is available at the bottom of our homepage here.
Why would I need additional inventory?
Sellers want to source additional inventory for a range of reasons including topping up stock, expanding your range, testing demand for new lines, attracting more traffic to existing listings, and launching on new sales platforms.
Our retailers have found that adding extra products to their inventory results in additional traffic to their website and listings, bigger basket sizes and additional orders. Being able to direct orders to suppliers means that there are fewer chances that listings show as out of stock.
Listing additional inventory from DropShipping suppliers is a convenient way to sell more, without additional manual work on the retailer's behalf – they simply pass the order to the supplier for fulfilment.
Selling additional lines from suppliers using the DropShipping model allows retailers to test demand for products before investing in stock, and to launch on sales channels that they have not previously sold through.
Which platforms do you integrate with?
Avasam is integrated with a number of leading marketplaces and ecommerce webstore platforms listed here and as follows:
Webstores
Shopify
WooCommerce
Big Commerce (coming soon)
Marketplaces
OnBuy
eBay
Amazon
Wish (coming soon)
Social media
Facebook Shops (coming soon)
Order Management systems
Linnworks
We also support placing manual orders and importing orders using import files, for which more information is available here.
I've heard of drop shipping, how can I trust delivery?
Since our suppliers are UK-based and have been verified by us, we've taken the hard work out of the due diligence that you'd normally need to do when working with a new supplier. In addition, we require our suppliers to abide by strict SLAs, so that orders are dispatched on time and for us this means within 24 hours on business days.
You'll be able to see when your supplier has dispatched an order, and dispatch notifications are sent directly to the end customers.
Suppliers are also expected to respond to customer queries within 24 hours on business days and respond to post-sale support matters such as return requests in a timely manner.
If for any reason the supplier is not meeting the required service standards, our customer support team is available 6 days a week to step in and assist.
What happens when products go out of stock?
We synchronise inventory levels every 30 minutes across your integrated sales channels. If a product goes out of stock (and your products listings are mapped correctly) we will update your listings and mark them as being out of stock to avoid overselling.
We cannot guarantee that items will not go out of stock as our suppliers operate different models. Some offer a narrow range of products that they restock regularly while others focus on a wide range that may not be restocked.
How does payment work?
Orders must be paid before they will be dispatched by your suppliers. We do not provide for manual payments on a per order basis as this is not efficient when automating a large volume of orders.
Sellers are required to register a payment card (Visa, Mastercard or American Express) before they start selling in order to ensure their orders flow seamlessly to suppliers.
How do I get started?
It's super easy to set up an account and integrate your sales channel. All you have to decide then is which products you would like to source and list from our extensive catalogue of verified products and start selling.
We offer a free account for processing up to 10 orders a month. This is not time-bound, and you will have access to our full product catalogue and functionality.
Once you exceed 10 orders a month you will need to move to a paid account. We've made this affordable, as set out here, so that your business can scale and continue to sell.
Our support team are available 6-days a week to support you and help you get started. In addition we have a comprehensive suite of help videos available here or you can view our searchable help articles available here.