Optiseller is now used by over 40,000 retailers in over 100 countries – if you sell on eBay you've probably used their service, currently free as it's been funded by eBay, to optimise your listings.
Optisller have analysed over 1.1bn products and reviews over 70m listings every week. The forced shift to online shopping presented a huge opportunity for Optiseller as lockdowns across the globe altered retail habits forever as the high street shut down. The business has already expanded greatly over the last year, and now has employees working throughout the UK, as well as internationally in Australia and Germany
Optiseller's rapid expansion, which has seen it positioned as a high growth organisation with a multi-million-pound operation, is continuing as the ecommerce expert announces six new key hires.
Brendan Waters has joined as chief financial officer. Chartered accountant Brendan has over 20 years of experience working with entrepreneurial businesses and helping them grow.
Louise Findlay joins as head of HR. She has been involved in the training sector for 18 years most recently being HR/operations director at You Train which grew to be Scotland's leading technology apprenticeship training provider.
Joining as full-time sales director is Stewart Runeckles. Stewart has a wealth of experience in ecommerce, having worked with eBay for seven years before running his own consultancy business. Stewart will be working closely with Ashley Maroney, who has worked as a consultant with the company for 10 years and has been confirmed as head of partnerships.
On the technical and product side of things, Raymond Booth, who has been in a senior role at the company for many years, has been appointed as Optiseller's new chief technical officer. Sam Clarke, for his part, has joined Optiseller as senior product owner. Sam has five years of experience as a product specialist and has worked in ecommerce for 16 years.
"Optiseller is continuing with its ambitious expansion plans as demand for our services rapidly increases. These six new hires are seen as critical to the company's future growth. We have put in the right infrastructure to ensure we can service our customers and partners in the most efficient way possible. We are working on a number of exciting projects which will be launched later this year and now we have the manpower to deliver them."
– Richard Falconer, COO, Optiseller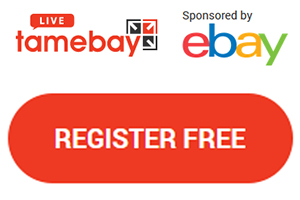 Chris Cook from Optiseller is a speaker at
Tamebay Live
in May, sign up to learn how to optimise your listings and stand out from the competition.