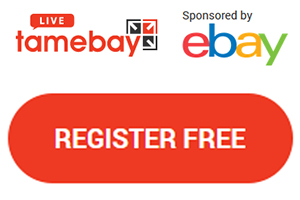 Join Chris Cook from Optiseller at 1.30pm for this Tamebay Live session on Listing on eBay best practice.
If you've not yet registered for the Tamebay Live week of masterclasses and workshops then register HERE to get free access as you don't want to miss out.
If you are struggling to get traction on eBay and need to increase your visibility on the platform, this is the session for you. Chris will discuss the factors that affect eBay rankings and provide practical tips to optimise your listings. As well as listing-enhancing strategies, he will also look at ways to leverage your store data and how it can inform your eBay strategy. Join the session and equip yourself with the knowledge to stand out from the competition, improve your effectiveness and maximise your sales on eBay.
Presenter
Chris Cook
Chris helps marketplace sellers get the most of Optiseller tools to sell more online. Prior to joining Optiseller, Chris managed the eBay and Amazon accounts for a fashion retailer with a turnover of over £100m a year and worked with sellers and businesses to improve and optimise their eBay stores.
An eBay user for the best part of two decades, Chris ran his own eBay and Amazon marketplace business from 2009 to 2019 and has consulted to charities and marketplace agencies on how to get the most out of eBay.