It's under two weeks until Tamebay Live kicks off a week long series of Masterclasses and Workshops on the 17th of May. If you've not yet registered you can do so here. As well as the educational content, Tamebay Live is a platform for networking across the marketplace industry.
Tamebay Live Networking…
…with friends and colleagues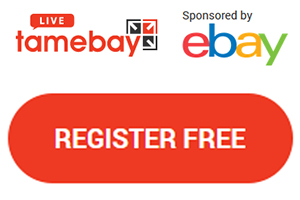 We know that many have missed physical conferences during the past 18 months as they are always an opportunity to network with friends and colleagues within the industry. Whilst we can't promise you drinks with friends, we've gone to great lengths to replicate the experience with a superb networking platform for Tamebay Live.
Once you've logged into Tamebay Live you'll be able to see everyone else that's logged in and connect with colleagues. We'll have coffee tables where you can virtually sit down and yes it will have full video conferencing built in so you'll be able to chat properly. You can also virtually tap your friends on the shoulder and start one to one chats at any point during the conference.
…with speakers and exhibitors
Another side of conferences is the ability to chat to speakers and exhibitors and again we've got that covered for Tamebay Live. Each industry parter will have their own showcase which you can drop by at any point during the week of Tamebay Live. If there's a speaker you want to catch in-person or you want to find out more about their services just go to their Tamebay Live showcase and you'll be able to start a conversation.
As well as chatting online, you can start a video conference and even share screens, so if you have a technical problem you need solving or want some advice on how to best set up your systems you'll be able to show and tell exactly what you're after.
Register for Tamebay Live now!
Networking will only be available to people that are registered and logged in to Tamebay Live, so if you've not yet registered then sign up here.