Over the next few weeks, we are going to revist some of the 2020 eBay for Business Awards winners to discover what difference winning has made to their businesses and how the pandemic has impacted them. Today we look at Emmaus Hertfordshire.
Entries for this year's eBay for Business awards are open with a deadline of midnight on the 2nd of August. You can enter here.
Small Business Power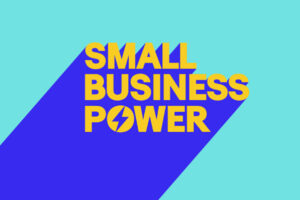 The eBay for Business Awards highlight many of the small businesses that rely on eBay for their living but it doesn't end there. For a quarter of a century, eBay have always been a small business champion and this month they have launched the Small Business Power campaign, as part of their commitment to helping entrepreneurs survive and thrive beyond the pandemic. The new package of support includes:
A series of new seller offers, including reducing fees by 5%, as well as 75% off new listing costs for existing and new business sellers to help them make the most of selling online
Coupons and discounts for eBay shoppers to incentivise purchasing from small businesses
Investment in training programmes to help sellers make the most of the eBay platform
Greater investment in marketing our small business sellers across TV, social, print and online media
Emmaus Hertfordshire – 2020 Community Hero Award Winner
Emmaus Hertfordshire is a homelessness charity that provides people with a place to stay for as long as they need it, as well as allowing them to be involved in meaningful work and training in its social enterprises.
Emmaus Hertfordshire has a unique approach to solving the issue of homelessness, giving people who have been homeless a place to call home and the tools they need to get their lives back on track, by learning customer service skills, gaining work experience in its social enterprises, training in ecommerce, and then moving on to stable employment.
The Emmaus social enterprise in Hertfordshire has been trading since 1991 when its first shop opened in St Albans, selling second-hand furniture and, in 2018, began to offer products online, opening the eBay store a year later. The team use eBay to not only to increase income, but also as a way to train the formerly homeless people living in their community, known as companions. By offering training in selling and marketing products online, they are providing essential digital skills to companions for when they are ready to move on into employment.
The social enterprise has built up a strong network of donors and, particularly at a time when having an online retail platform has never been so important, it has led to a large increase in the number of customers checking out the eBay store, while the social enterprise's eBay office is quickly outgrowing itself.
How did you use the prize money from your award?
We used our prize money to invest in building a photography studio for our eBay products, which included new equipment and lighting. This has been really helpful as it's made it possible for us to provide new training opportunities for our companions who currently live within the facility.
How has your business grown in the past year since the awards?
Our listings and turnover on eBay have increased by about 50% year on year. In light of the pandemic, it's a no brainer that eBay has been a big part of our success and it is an integral part of the help and support we provide to the people we work with, by giving them training to run their own e-commerce business. They learn skills like valuing, listing and photography, giving them a much better understanding of e-commerce as a whole.
Did the pandemic impact your business?
Yes. Before the pandemic the shops were mostly brick and mortar and so all of these closed during the first lockdown. We also made the decision to close the e-commerce shop as it could not be run from home, meaning that 70% of our overall income as a charity was lost overnight. We kept our eBay shop operating during the second lockdown, but social distancing and shielding had a big impact on our operations as fewer staff could be on the premises and our charity could not return to complete normality.
Was eBay a helpful lifeline during the pandemic?
The shift to online over the pandemic has ultimately increased our sales on the eBay – without this, we would not have been able to keep operating. We still value our bricks and mortar shops, but we've focused on eBay over the last year. We've also really benefited from eBay's support programmes for charities.
What are your future plans for your business?
We'll look to grow on eBay and try and increase the opportunities for our companions to be involved in this process. Going forward, we see eBay as vital for us to futureproof the charity.
Do you have any tips for this year's contestants?
It's really important to showcase the work that you are doing: how and why you are doing it. For us, we work directly with people and we were able to demonstrate this through the eBay shop. Winning the award has been a great boost and helped us grow Emmaus Hertfordshire – good luck to the applicants!