We are revisting some of the 2020 eBay for Business Awards winners to discover what difference winning has made to their businesses and how the pandemic has impacted them. Today we look at Sustain Furniture.
Entries for this year's eBay for Business awards are now closed, we're awaiting the judging before we can announce the results.
Small Business Power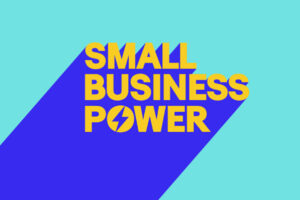 The eBay for Business Awards highlight many of the small businesses that rely on eBay for their living but it doesn't end there. For a quarter of a century, eBay have always been a small business champion and this month they have launched the Small Business Power campaign, as part of their commitment to helping entrepreneurs survive and thrive beyond the pandemic. The new package of support includes:
A series of new seller offers, including reducing fees by 5%, as well as 75% off new listing costs for existing and new business sellers to help them make the most of selling online
Coupons and discounts for eBay shoppers to incentivise purchasing from small businesses
Investment in training programmes to help sellers make the most of the eBay platform
Greater investment in marketing our small business sellers across TV, social, print and online media
Sustain Furniture – 2020 The Lockdown Start-up Award
James and Natalie Mather, 35 and 39 from Stockport, have a love for low-carbon reclaimed furniture, which started when the pair decided to make the tables and bar for their wedding in 2018.
They set up Sustain Furniture to sell the tables in April 2020 while James worked full-time as an architect and Natalie, a wedding planner, was in hospital with their baby son. People loved the tables so much that, at the peak of lockdown in May they decided to ramp up production and plough more time into turning it into a successful business by setting up on eBay.
The orders soon started flooding in, and within two months the business was doing so well they opened a shop and workshop on the high street in Middle Hillgate, Stockport. The pair still work as an architect and wedding planner but are now both self-employed and run Sustain Furniture full time. They have grand plans to grow the business even more in 2021 – they already have 4 employees and have moved to a larger unit in Trafford Park.
How did you use the prize money from your award?
We put most of the prize money from the Lockdown Startup Award towards a deposit on a van which we use to make nationwide deliveries. The rest we used on our first month's rent for our new, bigger workshop.
How has your business grown in the past year since the awards?
Our business has grown quite significantly since we won our award. We now employ four additional people, full time.
Did the pandemic impact your business?
We started our business during the very first lockdown so it's hard to say what our business would have been like before. However, we do anticipate some changes in the kinds of orders being placed. When restrictions lift, we'll have to re-evaluate our products to make sure we're focusing on the ones that meet the needs of our customers.
Was eBay a helpful lifeline during the pandemic?
Opening our eBay shop gave us access to a much wider audience than we would have otherwise reached. As well as this, all the marketing support we've received since winning the Lockdown Startup Award has been amazing.
What has been really wonderful is that our friends and family who we've been unable to see have spotted us on bus stops, in newspapers and on billboards which has been surreal but brilliant!
What are your future plans for your business?
Our future plans are to continue to grow, organically. We'd like to be able to employ another full-time joiner and have our own steelwork room. Eventually, it would be fantastic to run an apprentice scheme so that we can help people launch their career from our workshop.
Do you have any tips for this future contestants?
Our tip for this year's contestants is to try to enjoy the journey as much as you can. There are always challenges with any business but keep your goals and dreams in mind and go for it. Best of luck to everyone entering.