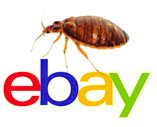 There appears to be a problem with revision of multi-variation listings through Large Merchant Services. If trying to revise the price on a number of SKUs on one listing the process reports the change has been successfully carried out, but in reality the price isn't altered.
This shouldn't affect most users – it's likely to affect you if you're using a multi-channel service provider who uses the Large Merchant Services API calls.
eBay have confirmed it is a bug at their end – which seems to be sporadic as it doean't happen every time – sometimes the pricing updates works fine. They say that "It looks like this issue is happening because of a race condition as multiple variations of the same item were being revised at the same time , but that is still a problem at our end."
The call causing the issue is "ReviseInventoryStatus" and if it's failing for you then the only current solution is to execute the call for a single SKU at a time – this could mean hundreds of revisions need to be submitted individually for a single multi-variation listing instead of just one.
eBay expect to have a fix in place some time around the 8th of May.