HMRC are having another round of chasing down eBay sellers who may not be paying their taxes.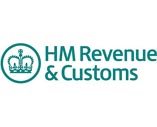 We've now had three reports from sellers who have received an email from HMRC, addressed to their eBay ID and entitled "Are you selling items online? Do you know what to do?"
The email explains "We have already helped many businesses like you. If you're thinking about, or are already selling online, then you may need to register with us and tell us about the income you receive. You may also need to pay tax on the income you receive.
It goes on to provide helpful advice with links to guidance for online sellers and how to register with HMRC as a new business.
I'm not sure how effective this new campaign will be however, sellers tell use "This was to my email address that is visible on my eBay pages and my own site" and "I'm a bit baffled actually as the business address shown on the Business seller information page where they've got the info from is the one I put on my self assessment forms as place of business, so no cross-referencing going on there obviously".
Whilst I'm sure some sellers are daft enough to put their contact details on eBay and forget to register, HMRC don't appear to be doing any checks to find that many of the people they're contacting are indeed paying their taxes. This spray and pray approach looks like they're targeting eBay business registered sellers, there would likely be a much higher hit rate of unregistered users if the emailed businesses still masquerading as private sellers.