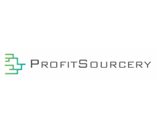 Would you like a steady stream of products highlighted to you which you could purchase, ship to Amazon FBA and sell at a profit? That's what a new company ProfitSourcery aims to provide.
One of the questions we often get asked is where can I source stock from and although ProfitSourcery might not provide you with a regular wholesaler, what they do offer is a regular source of tips of what to buy and sell. I had a quick look at their site this evening and they offer a seven day free trial so you can try it for yourself.
What they offer is to provide you with a set of products each day with a current buy price, the typical recent Amazon selling price, a break down of all the Amazon selling fees and FBA fees that you'll incur and the profit that you'll make.
How ProfitSourcery works
ProfitSourcery search through millions of products online every month from trusted brands to help you pick the best ones to sell and make money. One of the questions I had was what if everyone else buys the same products, but the products highlighted to you will be unique to you, everyone else will get a different set of data.
Looking at the site today, one of the products highlighted was a Black & Decker Dustbuster Handheld Vacuum Cleaner. Current price from Argos is £54.50, current selling price on Amazon is £106.99 at the time of writing. Estimated profit after all Amazon selling fees (£18.46) and FBA fees(£4.47) is £29.57 per item.
I've never come across a product sourcing site before which is quite so comprehensive in setting out exactly what the product costs are along with selling fees and expected profits. ProfitSourcery even go so far as to include a camelcamelcamel link which if you click the 3rd party new link will show you historical prices for the product in question. The image above is the detail for just one product, we've also a screen shot here to show you more of the selection offered on the test account today.
Is ProfitSourcery for you?
Supplemental Part Time Income
ProfitSourcery won't be for everyone, it'll take you a little time each day to check the products suggested, decide which (if any) you wish to invest in, place the orders and then ship the stock to Amazon. However it looks like a great proposition for someone who would love to run an online business but doesn't know where to source stock from. If you're looking to supplement an existing income or run a business alongside a regular salary it could be worth checking out.
The downside is that you never know what products might be suggested, you won't be specialising in one particular product category, but the upside is that you'll always know what margins you're likely to achieve.
Additional stock sourcing ideas
Of course there's nothing to say that you can't use ProfitSourcery to source quick short term wins whilst at the same time hunting down suppliers of the same products to supply on a longer term basis. Whilst generally the sources may have order limits restricting how many of each product you can buy, once you have the stock in hand generally there'll be manufacturer contact details, (or at least importer/distributor) contacts as a starting place to hunt down a supplier. Very few manufacturers will refuse to tell you who their distributor is when you ask.
Building a full time income
Potentially ProfitSourcery could be built into a full time income. All you'd need to do would be spend the time each day to decide which products to buy and get them shipped to Amazon. You'd obviously need some upfront capital to purchase the stock, but that would be true of any online selling business. One thought I had is scalability, but there's nothing to stop you from signing up for multiple accounts if you wanted to double the number of stock leads each day to generate a larger income.
What does it cost?
There's a free seven day trial so it'll cost you nothing to test the service and try buying product suggestions and sending them to Amazon. Obviously there'll be Amazon fees subscription, seller fees and FBA fees to pay, but that's it.
After the free trial there are two ProfitSourcery accounts available, a Starter account giving you 75 new products per month with margins of between 10% to 30% at £17/month or their Merchant account providing 250 new products per month with margins of between 30% to 75% at £77/month.
Support
ProfitSourcery have a comprehensive help section so even if you've never sold on Amazon before you'll find all the information you need. They have training guides to show you how to open an Amazon account, set up FBA and use ProfitSourcery as well as well as an FAQ section and topic base to answer common questions.
How to start making money with ProfitSourcery
Like everything in life there are no guarantees and we can't promise that you'll make your fortune with Profit Sourcery and it will still take some work on your part. However if you've got an Amazon account and are ready to use FBA there's very little to lose – simply sign up for a seven day trial and see if it works for you. Check out the products highlighted each day, buy some, send them to Amazon let them sell.
Obviously you can use a repricing tool to make sure you're ultra competitive on Amazon if you want a faster turn over and naturally prices do move up and down. On the face of it however, ProfitSourcery looks to have done pretty much all of the hard work for you and when you sign up fully researched opportunities are ready and waiting for anyone that wants to give it a try.