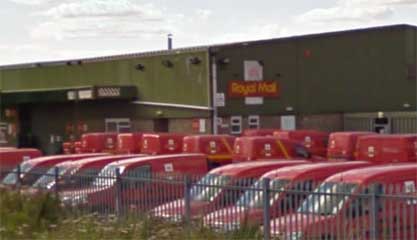 Royal Mail have just made a brilliant move for the many small eBay and Amazon sellers around the country. To make it even more convenient to post with Royal Mail, you can now drop-off items for delivery within the UK, at your local Royal Mail Delivery Office.
This is part of a range of initiatives by Royal Mail to give customers greater flexibility and improve convenience and access to its network.
Now if you might not think this a big step, if your local delivery office is anything like mine they're only open in the mornings on most days. However I remember in my early days of eBay selling I was holding down a full time job at the same time so every lunch time was a rush to the Post Office and stand in a queue to post my parcels. With drop-off I could easily have driven past the local Delivery Office on my way into work as it's open from 7am each morning.
With the multitude of ways you can now print stamps for posting your parcels, this is a great new option for anyone still running their business on a part time basis or who needs to be at home later in the day for family or to wait in for courier deliveries.
Royal Mail say that the initiative adds to the existing network of postboxes and local Post Offices and is designed to improve the experience of consumers, small businesses and online marketplace sellers who will benefit from the ease of using their local Royal Mail Customer Service Point as a drop-off point for parcels.
Royal Mail Customer Service Points are now a hub for customers
A secure pick-up point for items delivered when a customer is not at home
An alternative and safe delivery point for online shopping purchases
An entry point into the Royal Mail network for items that need to be delivered
Royal Mail operates the UK's largest Pick-up and Drop–off (PUDO) network with over 11,700 access points including 10,500 Post Office branches and around 1,200 Royal Mail Customer Service Points. Royal Mail Customer Service Points are currently open six days a week, with around 100 of the busiest offices also open on Sundays.
Nick Landon, Managing Director of Royal Mail Parcels, said: "This is great news for our customers. Our focus is always on improving customer convenience and access to our network. Now our Royal Mail Customer Service Points at our local Delivery Offices are a hub for customers to access all of our time critical, safe and secure delivery services in addition to an already impressive network of postboxes and local Post Offices. Customers can pick up their online shopping, collect parcels we tried to deliver while they were out, drop off parcels for delivery and obtain proof of posting if they need it, all under one roof" .