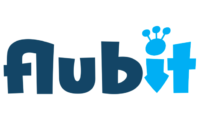 Continuing our Marketplaces 2018 series, today we look at the Neweggbusiness marketplace. To find a full list of marketplaces we've written about already, visit our Marketplaces 2018 page here.
The Tamebay Marketplaces 2018 series is produced in association with Flubit.com, the largest UK owned marketplace to sell your inventory on.
---
Web address: www.neweggbusiness.com
Marketplace Overview
You should be familiar with US-based Newegg which is enjoying success on the other side of the Atlantic and is increasingly gaining international traction. We wrote about the main Newegg marketplace here as part of the Marketplaces 2018 series. Crucially when dealing with Newegg, remember that it acts as the "merchant of record", meaning that you will have no liability regarding US sales tax.
The Neweggbusiness marketplace is significantly smaller but offers a special audience of buyers that they characters as firms large and small, education establishments, government bodies, healthcare providers, organisations in the nonprofit sector and system integrators. They claim to have roughly 350k buyers on the marketplace.
Seller registration and requirements
They say of their enrolment requirements that you will need:
Proof of business operations outside the United States.
Valid business license.
Certification of company liability insurance and product insurance.
Completed and signed W-8BEN-E form.
Bank information for international wire transfer. Bank information must align with the business license and merchant invoices.
A US address for receiving and processing RMA returns.
PayPal account (optional)
In terms of fees, there isn't a monthly membership fee or a listing fee either. You do pay a commission on successful sales of 12%. The UK Department of International Trade (DIT) has negotiated a deal with Neweggbusiness if you apply via them: with commission reduced from 12% to 11% (and down to 10% for merchants selling over $100k/month). You can find out more here.
One additional area of expense, however, could be buying promotion for your products using the Product Page Enhancements (A+ Content) and they say that costs $30 – $60 per SKU.
They have produced a specific page dedicated to helping merchants outside of the USA get started and registered. They stress in the blurb that this is an easy and quick experience.
Product listings and fulfilment
You can generate your listings using the API and various third party tools that are integrated, using the Seller Portal where you manage all your Neweggbusiness activities or via a CSV/spreadsheet upload.
Neweggbusiness disburses payments every 30 days. In terms of the disbursement of fees they have made partnerships with WorldFirst and Payoneer and others to ensure that you can get your US earnings as quickly and efficiently as possible, at the best possible exchange rate.
You can choose to fulfil your orders yourself or you can plug into the SBN network, that stands for Shipped by Newegg and is exactly the same concept as Amazon FBA. You can discover more about SBN here.
Tamebay's take on the Neweggbusiness marketplace
In general, especially with the main marketplace, Newegg is thriving and gaining a good reputation, especially in the USA. And this specific aspect of the marketplace offers an interesting opportunity for several reasons to merchants with the right stock to sell. Firstly, business to business (B2B) sales tend to be less problematic than those to be consumers. And, in this instance, looking to expand your business shopper base to business buyers in the USA (even though it is quite a small base) is an attractive proposition with Brexit looming.