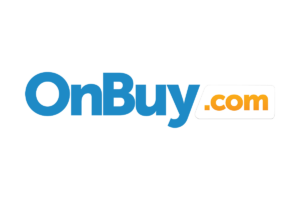 Continuing our Marketplaces series, today we look at the specialist Eames Furniture Marketplace.
Our Marketplaces series is produced in association with OnBuy.com – One of the fastest growing marketplaces in the world.
Web address: eames.com
Marketplace Overview
When the Eames Lounge Chair and matching Ottoman was unveiled in 1956, made of moulded ply and as described by Charles Eames, designed to fit you like a baseball glove, it put the design office of Charles and Ray Eames firmly on the map and their iconic designs are as desirable today as they were more than half a century ago.
That's why the Eames Furniture Marketplace was established, as a place dedicated to providing a safe and secure platform for the buying and selling of original and authentic Eames designs. Created by fans for fans, for collectors, for interior specialists and for lovers of all classic design, the Eames Furniture Marketplace has the love of design at heart and is the only dedicated secondary marketplace for vintage and used Eames designs.
The Eames Furniture Marketplace is also home to the only true online Eames Wiki, packed with the things that buyers, sellers, collectors and dealers actually want to know about the original Eames design they have, they want, they sell, and they need!
Seller registration and requirements
There are few restrictions for selling on the Eames Furniture Marketplace bar being an enthusiast. International dealers, hobbyists, collectors one-time owners or mid-century resellers, are all welcome to sell their original design on Eames.com.
Product listings and fulfillment
Listings are routinely vetted to ensure only original, authentic and vintage used Eames pieces are ever listed. A listing tool could not make it easier to get you selling , with a step by step guide to get you selling within minutes.
Setup offers one-time or multi-use shipping rates.
You'll need a highly detailed description of the product and it's condition, use high quality photographs and, due to the nature of the purchase, questions from potential buyers should be expected.
Categories
The main categories available to list in include: Seating; Workplace Chairs & Tables; Children; Tables; Accessories; Storage; Wartime; and Media.
Fees
There is zero commission for the first 6 months and, they say, at least 50% lower than other marketplaces thereafter!
Tamebay's take on the Eames Furniture Marketplace
The Eames Furniture Marketplace is highly specialised but with a dedicated following and anyone who is serious about purchasing an Eames design will be sure to find this site. Whether you specialise in Eames designs or stumble across a one off piece it's worth listing on Eames as it attracts a worldwide audience and, as you would expect, prices are realistic for the rarity and desirability of the products offered.
This is never going to be a mass market destination, with their Eames Wiki and niche vertical it's a marketplace to collect sellers of Eames furniture with the discerning buyers eager to purchase.