Online shopping increased drastically over the past year as people stayed home, which has led ecommerce customer service specialist eDesk to update its Reviews and Feedback tool accordingly.
The integration with Amazon's official 'Request a Review' feature, a tool that ensures a request for customer feedback at a specified ideal time following sale, will enable retailers to secure over 50% more reviews on Amazon whilst ensuring strict compliance guidelines are met. This will demonstrate customer care as well as confidence that a company has met expectations – or at least wants to improve. It's another way to ensure that eDesk continues to help businesses in a way that enables them to operate using data-driven transaction intelligence.
In addition to this, eDesk has also strengthened its integration with both Trustpilot and Google My Business. Both integrations automatically request reviews on the Trustpilot and Google Location sites, and all feedback reviews can be responded to directly from the eDesk Feedback and Review platform.
In keeping with this, eDesk commissioned CitizenMe to survey 2,000 UK and US online shoppers (1000 UK and 1000 US) and found that over 90% say they talk to customer service before leaving a review. If a problem has arisen, this moment provides sellers a clear chance to redeem themselves.
According to the data, the top reasons for bad reviews are (UK / US):
Not dealing with something to the customer satisfaction – 49% / 42%

Having a bad attitude – 30% / 32%

Taking too long to respond – 32% / 23%
Comparatively, the top reasons for leaving good reviews are (UK / US):
Responding quickly to customers – 54% / 51%

Dealing with the issue well – 53% / 43%

Being polite – 42% / 42%
With manners a key fixture in negative and positive feedback, companies can consider the tone of voice they want to encourage among their employees as this can clearly shape the direction of the conversation and whether the problem can be remedied. Automated organisation of customer queries based on issue type can help ensure that teams are prepared accordingly.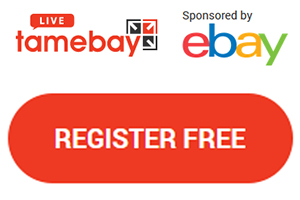 Join Gareth Cummings from eDesk with Jeroen Rutten and Odolena Kostova from Google this Friday the 21st of May at
Tamebay Live
for a Google Campaigns Masterclass. Learn how your business can "Be Found, Be Relevant, Be Efficient and Be Appreciated" with eDesk and Google.


eDesk and CitizenMe findings also revealed that shoppers are more likely to leave good reviews than bad ones. In the UK, 33% provide positive feedback after just one positive experience and 34% do so after multiple experiences versus just 13% that leave negative feedback after one poor experience and 7% after multiple disappointing encounters. Whilst in the US, 32% provide feedback after one positive experience, 32% after multiple versus 10% after one negative experience and 11% after multiple.
Interestingly, 87% (US) and 83% (UK) of those who have had a positive experience are more likely to leave feedback if they receive an email request, so proactivity on the seller side is key to growing the business reputation.
The data showed the importance of reviews in attracting business to begin with. In both countries, 44% of respondents read reviews ahead of buying online, which doubles to 90% for purchases of personal technology, followed by 68% UK, 72% US for clothes and 66% UK and 67% US for homeware. Highlighting the value shoppers place in reviews, 40% would only buy from a seller with a below three-star rating if it wasn't obtainable elsewhere.
"The importance of feedback and reviews as a business driver cannot be overstated. The research proves this but retailers shouldn't expect all customers to instantly provide feedback. They need a nudge. Between 83% to 87% of customers were more likely to provide feedback with a well timed email. That's why we have integrated the widest range of channels to our Feedback product from Trustpilot, Google My Business to Amazon Request a Review.

Additionally, the findings that have come back from our research are incredibly exciting, and a further proof point that technology is needed to support excellent customer service. These findings support our belief that sellers can control their destiny and really hold the hands of their customers to develop a relationship that is built on trust and understanding. Rather than relying on assumptions and hope, a proactive approach can deliver business value that will allow leaders to control their own destiny where feedback and reviews are concerned.

Even if it's a bad experience, a retailer would do far better to try and control any negative emotions and turn them into a positive one rather than stoking the fire or, worse still, pretending it isn't there. Clear communication is key to this."
– Alex Payne, CEO, eDesk