eBay have announced New July eBay item specifics mandates affecting the following product categories:
Business & industrial
Collectibles
Gift cards
Home & garden
Media
Musical instruments
Non-fungible tokens
Parts & accessories
Sporting goods
The deadline to make the changes is the 12th of July 2021.
Item specifics comprise a detailed description of a product (make, brand, colour, size, etc) and are an essential part of the filtering process for buyers. According to eBay, 55% of customers use filters to find what they want. In certain categories (such as fashion) this can rise to 80%.
"What may seem like a chore for sellers is actually a benefit. eBay's aim in extending item specifics is to enhance the customer experience on the marketplace. Buyers can search for products in a more structured way to find exactly what they want. For sellers it is a valuable SEO tool, so their products can be found more easily. The more detail provided, the higher up the eBay search results the listings will appear."
– Richard Falconer, CEO, Optiseller
Updating all listings manually to ensure they are compliant with the New July eBay item specifics mandates could prove to be very time consuming, especially for those sellers with hundreds of thousands of items in their inventory.
Fortunately, Optiseller can help with its Aspect Finder+ tool, which is free of charge (courtesy of eBay) to all eBay sellers until the 30th of June 2021. The tool quickly identifies those listings that are missing item specifics which are currently required, soon to be required and recommended across all listings, in all categories. In addition, the tool optimises item specifics to boost search visibility helping seller maximise sales opportunities.
"We would urge all eBay sellers to take advantage of the free tool. Just as most companies want to get on page one of Google, eBay sellers should be striving to rank highly in eBay searches if they want to sell more. Customers want to find what they are looking for quickly and use filters to drill down to exactly what they are looking for. Unless your item specifics are up to date, you risk losing valuable sales."
– Richard Falconer, CEO, Optiseller
For details of how to access the Aspect Finder+ tool please visit go.optiseller.com/aspect-finder-landing
For further information about Aspect Finder+ and Optiseller please visit go.optiseller.com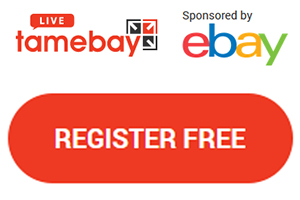 Chris Cook from Optiseller is a speaker at
Tamebay Live
in May, sign up to learn how to optimise your listings and stand out from the competition.