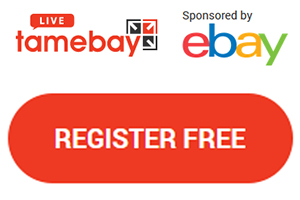 Join this masterclass to understand what it takes to have a winning delivery strategy for each of the core ecommerce regions – USA, Europe, Far East and Asia and, UK. GFS are experts in UK and International delivery and have brought together some of their carrier partners to give expert insights into the customer delivery preferences and nuances of key markets.
If you've not yet registered for the Tamebay Live week of masterclasses and workshops then register HERE to get free access as you don't want to miss out.
Join this masterclass to get first-hand delivery expertise and consumer insights across these regions from GFS and their carrier partners.
Presenters
Bobbie Ttooulis
Bobbie Ttooulis joined GFS in 2017 as Group Marketing Director and member of the Executive Board. She is an expert in international delivery and has conducted multiple research into consumer delivery attitudes and behaviours.
Bobbie's guest speakers are:
Hermes – Rosalind Hunt, Director of E-Commerce
UKP Worldwide – Guy Cliffe, Managing Director
Linex Solutions – Natashia L. Redfern, Managing Director
DHL – Thomas Martin, Vice President of Sales