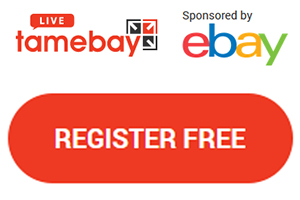 Already on Tmall Global and not seeing the success you were promised? Thinking about launching and want to understand what's required? Join Pattern's session, at Tamebay Live at 10:00am today, that will explain both the strategy and tactics you'll need to employ to build a healthy P&L for your Tmall Global business.
If you've not yet registered for the Tamebay Live week of masterclasses and workshops then register HERE to get free access as you don't want to miss out.
Pattern is a China Trade Partner for brands including Skechers and Thorne. We'll share real data and insights into how we get results for the brands we partner with, including case studies on Tmall Global launch campaigns, off-platform demand generation techniques, the impact of Livestreaming and Tmall's social selling platform Weitao, KOLs and other demand-generating partnerships, building a pricing and promotions strategy to maximise your 11.11 sales.
We'll explain the full costs of trading on Tmall Global, marketing spend and channels required to build your customer base, and how to work with your Trade Partner to take a data-driven approach to trading.
Presenters
Lara Jelowicki
Lara works within Pattern's international ecommerce practice, supporting retailers as they develop strategies to expand online overseas.
Lara has worked in international ecommerce for nine years and has been involved in the launch and trading of 28 localised websites across nine countries, and in no less than eight languages. Her experience and responsibilities include the logistics of import/export, P&L ownership, marketing strategy and trading. Brands she's worked for include Space NK, Hatley, and Aurora (Coast, Karen Millen, Oasis, and Warehouse). While with Pattern she's worked with several of their North American clients and also spent time in an interim role for a large fashion brand owner in continental Europe.
Lara has a degree in International Development.
Desiree Wong
Desiree Wong is an APAC Senior Consultant in Pattern's London office, with specific experience and knowledge of the consulting, trading, and digital marketing sectors.
During her almost 5 years with Pattern, Desiree has led various types of projects, including market entry roadmap strategy formulation, management of Asian marketplace operation and digital marketing, website design & development projects.
Before joining Pattern, Desiree had over four years' experience working as the Marketing professional for two well-known beauty retailers – MAC Cosmetics and Lavera Organic Skincare. During her time at MAC & Lavera, Desiree was involved in the management of the website and ecommerce revamp and the development of digital marketing strategies with a particular focus on social media.