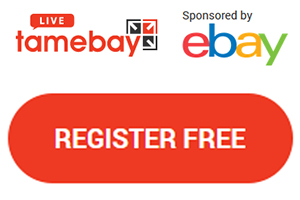 Join Parcelhub's James Hayes at Tamebay Live this Tuesday at 1.30 to discover 'How to make your customers love you and turn into repeat buyers'
If you've not yet registered for the Tamebay Live week of masterclasses and workshops then register HERE to get free access as you don't want to miss out.
James will take a look at:
How are retailers investing in customer service?
How to turn delivery issues into 5-star reviews
What are the different types of delivery problems?
What do consumers want from delivery?
Learnings from proactive vs reactive customer service
Presenter
James Hayes
As Director of Business Development at Parcelhub, the leading provider of proactive delivery management, James has a strong understanding of ecommerce logistics and technology, and is able to convey concepts to commercial and technical audiences.
James has a particular interest in improving customer experience with final mile delivery.