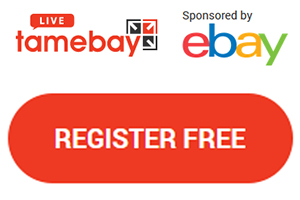 At 2:35pm this Friday, Martin Bysh will discuss the pros/cons of self-fulfil and needing a bigger warehouse, Amazon FBA and using a fulfilment partner both at home and abroad.
If you've not yet registered for the Tamebay Live week of masterclasses and workshops then register HERE to get free access as you don't want to miss out.
As the acceleration of ecommerce shows no signs of slowing down, Martin Bysh CEO & Founder of multichannel fulfilment provider Huboo shares his expert insight on the importance of adopting a smart strategy to fulfilment and how outsourcing can help ecommerce businesses thrive both at home and abroad.
Presenters
Martin Bysh
Martin has decades of experience in development, tech and entrepreneurship. He began as a computer games programmer, publishing his first game (a chart hit) at age 16.
After a career in games development, in 2001, he launched one of the UK's first online dating sites which he later sold. Eight years on, Martin targeted advertising and co-registration revenues to form a Freemium dating site with B2B revenues. It reached Hitwise's top five sites before the company sold in 2012 to Europe's then-largest independent dating company.
Transitioning into B2B led Martin to eclipse Google Consumer Surveys in the founding of the fastest market research platform in the world, before selling the company to a PE-backed market research group, and then co-found Enthuse.com, a payment and fundraising company currently servicing over 4,500 charities.