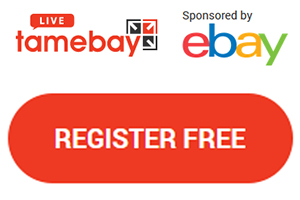 As we come out of lockdown and bricks and mortar stores reopen, it is becoming apparent that our shopping habits have changed forever. Whilst undoubtedly some consumers will be delighted to get back to the high street, for many the move online is a permanent change to their shopping habits, offering a real opportunity for manufacturers, brands and retailers alike. Andrew Robathan of TrueCommerce takes a look at what's next for ecommerce and what your pandemic exit strategy should look like, in this essential session to end Tamebay Live on.
If you've not yet registered for the Tamebay Live week of masterclasses and workshops then register HERE to get free access as you don't want to miss out.
Whilst many quickly pivoted their operations when the pandemic hit, ramping up their online presence with new or additional marketplace listings, many did so with no long term strategy in mind. So what's next? In this session we will run through a pandemic ecommerce exit strategy to ensure you maximise your digital transformation journey as we come out of lockdown.
Presenters
Andrew Robathan
Andrew is Director of Ecommerce at TrueCommerce and has an unparalleled knowledge and skillset when it comes to B2B ecommerce. He was one of the UK's first domain experts in this area and has spent more than 22 years advising a diverse range of companies on their ecommerce strategies and solution platforms. In the last six months he has been instrumental in winning two UK eCommerce awards.
Whether you are a small, growing business or a large FTSE enterprise trading internationally his advice will help you deliver your digital strategy and ensure you are equipped to fast track the migration of your offline customers to the online world whilst improving the customer experience and your profitability.