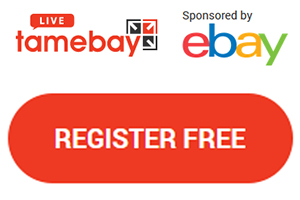 In the final session today, you don't want to miss Tony Kyberd presenting the results of a Tamebay survey in a session titled 'Your long term ecommerce strategy – a 'how to' guide'
If you've not yet registered for the Tamebay Live week of masterclasses and workshops then register HERE to get free access as you don't want to miss out.
In this Chris Dawson of Tamebay and Tony Kyberd of ecommotors and Volo, will present very recent research into the barriers to long term ecommerce growth during what is an increasingly uncertain and turbulent era. We'll talk about ecommerce priorities, what we've seen work well and what a success plan looks like.
Presenter
Tony Kyberd
Tony Kyberd has over thirty years' experience in senior customer-centric roles, many of which have been overseas.
Tony joined Cheltenham-based Volo Commerce as COO at the beginning of 2020, taking over from Sandy Scott as CEO at the beginning of 2021.
Tony divides his time between Volo and US-based Freestyle Solutions, of which he is President, and which is another established company within the FOG Software Group portfolio. Tony is a co-founder of ecommotors.