We are revisting some of the 2020 eBay for Business Awards winners to discover what difference winning has made to their businesses and how the pandemic has impacted them. Today we look at Power Sheds .
Entries for this year's eBay for Business awards are now closed, we're awaiting the judging before we can announce the results.
Small Business Power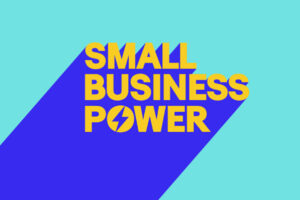 The eBay for Business Awards highlight many of the small businesses that rely on eBay for their living but it doesn't end there. For a quarter of a century, eBay have always been a small business champion and this month they have launched the Small Business Power campaign, as part of their commitment to helping entrepreneurs survive and thrive beyond the pandemic. The new package of support includes:
A series of new seller offers, including reducing fees by 5%, as well as 75% off new listing costs for existing and new business sellers to help them make the most of selling online
Coupons and discounts for eBay shoppers to incentivise purchasing from small businesses
Investment in training programmes to help sellers make the most of the eBay platform
Greater investment in marketing our small business sellers across TV, social, print and online media
Power Sheds – 2020 The Innovation Award
Jack Sutcliffe's business Power sheds sells modular garden sheds, which can fit easily on a pallet, and can be delivered to anywhere in the UK with next day delivery. After conducting research, Jack and his team realised that buying a shed can be an overwhelming experience, so he decided to make the process as easy and accessible as possible for his customers. He created sheds which can be arranged to fit any garden – regardless of size. The Power sheds business has taken off and Jack now employs 85 people and has moved to a 46,000 square foot factory.
How did you use the prize money from your award?
We used our prize money to reinvest into our business to help us grow. We've purchased tools such as large saws for bulk timber cutting, which has been vital for the growth of the company.
How has your business grown in the past year since the awards?
It's grown massively. We've relocated from a 10,000 square foot premises to a 46,000 square foot factory, and we have also increased our staff numbers from 35 to 85. In terms of what this means for the business, we can now manufacture 1,000 sheds a week, which is important considering the high demand for garden related products. We are also about to use our old manufacturing site to launch a range of log cabins and home offices, which are also in high demand.
Did the pandemic impact your business?
It definitely has had an impact in a positive way as demand increased as more people are spending their disposable income on their home and garden. However, there have been some challenges. We have had supply issues due to a global shortage of timber, which has increased the price significantly. We've also had to adapt the way that we manufacture our products in order to ensure the safety of our staff throughout the pandemic, these measures have included social distancing, staggering breaks and splitting shifts. Despite initial resistance to change, our staff have given positive feedback that they have appreciated the steps taken.
Was eBay a helpful lifeline during the pandemic?
Absolutely, eBay enabled us to quickly turn sales on and off, which was essential as we had to cope with the balance of demand and our supply chain. Winning the award last year also provided us with access to the concierge service which has helped us grow our store. Finally, with the price of timber increasing, eBay allows us to change our retail prices accordingly, which we wouldn't be able to do on other platforms.
What are your future plans for your business?
Ideally, we would like to continue growing and to introduce more garden products to our business, such as home offices and log cabins. We are also looking at acquiring more sites across the UK so that we can produce more sheds. It would be great to grow the eBay account even further and continue to improve our listings.
Do you have any tips for future contestants?
Make sure you really sell yourself and don't hold back – there will be a lot of competition so don't be afraid to show off your achievements. Be honest with your application and if you deserve to win then I am sure the judges will see this in your summary.