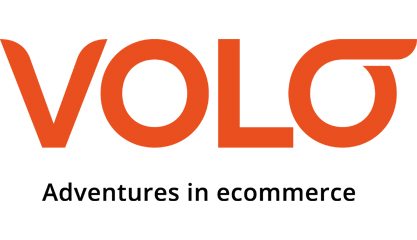 eSellerPro have just announced that they are rebranding as Volo and will include a completely new visual identity, online presence and tagline: "Adventures in ecommerce".
The updated brand name means 'flight', reflecting their commitment to help online retailers take-off.
eSellerPro was launched in 2006 by Sandbourne Systems, a software company founded by Chris Farrelly in 2004. By 2008 they supported over 1 million listings and in 2010 received a round of investment from Notion Captial.
Fast forward to 2014 and in the last year eSellerPro facilitated 40,093,794 items sold and processed, printed labels for 22,874,098 shipments and their retailers shipped to 196 different countries around the world. Today they become Volo Commerce Ltd signalling the next chapter in their journey.
The new company name and it's connotations to flight relects parallels between the pioneering age of aviation and the "Adventures in Ecommerce" that Volo are powering. The company hasn't changed, it's the same people and the same product but as Chris Farrelly explains "The next phase in our growth is about energising and fuelling our customers to transform their revenue growth. We have now reached the point where, in order to drive this success further upward and demonstrate that we can go far beyond just the technology, we need to rebrand and reposition ourselves".
Paul Watson CEO of Volo told us "Typically we see an online merchant double their revenue within two years of adopting our platform" and added "We remain committed to our customers' success and our shared value model will not change. Our customers want to see their business fly. So do we".
Here at Tamebay we wish Paul, Chris and the entire team at Volo all the best for the future and congratulations on the rebrand.