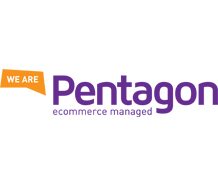 We are Pentagon have kindly agreed to give some additional information for Tamebay readers on each of the marketplaces they introduced at their recent Fashion Without Borders event. Today they're focusing on Tmall Global, a marketplace for high spenders in the Gulf States.
Pentagon are experts at launching brands and retailers on marketplaces and can smooth the path to getting you up and selling more quickly so, if you want some help getting set up on Tmall Global, give Pentagon a call.
About Tmall
Tmall is the largest and most popular online marketplace in China; it enables businesses to connect and sell directly to millions of online shoppers throughout China, using both Tmall.com and the newly established Tmall Global.
Operated by the Alibaba Group, Tmall is a platform where local and international businesses can sell well-known high street and brand name goods to consumers in mainland China, Hong Kong, Macau and Taiwan.
Launched back in 2008, Tmall currently holds 53% of the online B2C (business-to-consumer) market in China. It offers more than 70,000 international and Chinese brands, and has over 50,000 merchants. Some of the most well-known brands offered on Tmall include Nike, Adidas, Sony, L'Oreal, Gap and Burberry.
With more than 400 million active buyers and over 100 million daily unique visitors, Tmall is the 17th most visited website globally and the 7th most visited site in China.
TMall and the growing ecommerce opportunities in China
Already established as the preferred shopping destination among the increasingly sophisticated Chinese buyers, Tmall enables businesses worldwide to reach China's vast and growing consumer market.
The local market is characterised by an extremely high internet and mobile penetration, which is dominated by young online shoppers who are increasingly looking for international brands that they can't find at home. This trend adds up to the fact that purchases from overseas online retailers have doubled annually in the last three years.
With more than 686 million Internet users, China's ecommerce has been growing at a striking rate of 71% annually since 2009. The market is expected to further grow by the end of 2015, reaching $541 billion.
How to get started on Tmall Global?
Overseas companies without local business licenses that want to start selling to the millions of Chinese consumers are eligible to apply for Tmall Global (www.tmall.hk). Tmall Global already enjoys over 5,400 overseas brands, such as Karen Millen, Lush, Desigual, and Superdry, and represents retailers from more than 25 countries.
To start selling on Tmall Global, merchants are allowed to use the business licenses of their home country. Orders can be fulfilled and shipped from outside of China, and products can be imported on a per-order basis. Companies are only required to provide a China-based product return arrangement and Chinese-language customer service support. All store content should also be translated into Chinese.
Merchants can choose from different store types, depending on their preferences and eligibility; such as Flagship Store, Flagship Store (Marketplace), Authorised Store and a Specialty Store. Tmall Global also provides its merchants with the infrastructure to host their own storefronts, offering full autonomy of design and operations.
Customer payments are settled in the preferred native currency (USD, EUR, JPY, etc). The most popular payment solution for transactions on Tmall is Alipay, an escrow-based online payment platform owned by Alibaba Group.
The fees and operations costs for selling on Tmall Global include:
A security deposit – a one-time fee (held in Tmall Global's Alipay account) that is used as collateral in the case of any damages or expenses incurred by Tmall Global
An annual technology and service fee that is payable to Tmall Global and is dependent on the merchant's primary registered category
A real time transaction fee, based on category, product price and logistics cost (5% for Fashion and 2% for Tech)
An Alipay 1% service fee, applied to each transaction via Tmall.hk, calculated based on product price and shipping
Realistically you'll probably want some expert help to start selling on Tmall, talk to your multi-channel software provider or of course the guys at Pentagon are ready to assist you and can do all the hard work for you.