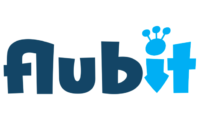 Continuing our Marketplaces 2018 series, today we look at Bonanza. To find a full list of marketplaces we've written about already, visit our Marketplaces 2018 page here.
Marketplaces 2018 is produced in association with Flubit.com, the largest UK owned marketplace to sell your inventory on.
---
Web address: Bonanza.com
Marketplace Overview
Bonanza is a US based marketplace and ecommerce provider that merchants can use as a marketplace or a shopfront. Founded in 2008, they claim to have more than 50,000 merchants, users based in 199 countries and 35 million items for sale. It offers a full range of categories similar to eBay and Amazon.
Seller registration and requirements
You can register to sell by completing an online form and there is no screening. There are no upfront fees or set-up costs. There are no listing fees on Bonanza and your major fees will be on final sales price and the rate card and examples can be found here. Lower fees is one of their major benefits they claim. And they seek to be cheaper than Amazon and eBay which they say have typical fees of 10 – 20% of the final sales price. Fees start at 3.5% with the option to join the Advertising Program and select from a variety of commission rates (9%, 13%, 19%, or 30%). That fee goes towards promotion on Google Shopping and other advertising outlets.
Merchants choose to sell on Bonanza.com because of the powerful selling tools and low fees. Shoppers choose Bonanza.com because of the easy-to-use interface and the large number of products available across every category. Independent surveys of online sellers rate Bonanza over other marketplaces, year after year.
– Bonanza
Product listings and fulfilment
Probably the easiest way to get started is to import your listings and inventories from other marketplaces and ecommerce platforms. You can bring in your Etsy, Amazon, eBay and Shopify listings using an automated tool or start listing using a flat-file/CSV input. They also offer a multi-item editing tool to administer sales and photo editing software to help you improve your images.
Merchants take care of fulfilment themselves, although integrations with the likes of FedEx and UPS permit you to buy postage online via the marketplace. There is an eBay-like feedback system too to rate buyers and sellers.
Tamebay's take on Bonanza
Bonanza is a viable proposition if you already have operations in the USA and are looking for a new outlet and sales avenues. It's not a big name in the UK but stateside it's quite well known. This comment from a Tamebay reader offers a useful perspective:
I have had pretty good success on Bonanza. For a marketplace that requires very little effort to start selling on, definitely worth the couple of hours I have spent on it! As noted, you can just import your current eBay or Amazon listings, and sit back and wait for the sales. Very few messages from customers, return requests, or any other hassle – just quite an easy marketplace. Bonanza isn't big enough to be anyone's main focus, but it's a very nice little extra for almost no extra work.
– Tamebay reader
What have been your experiences with Bonanza.com?