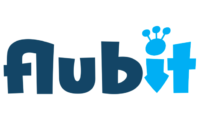 Continuing our Marketplaces 2018 series, today we look at the catch.com.au marketplace. To find a full list of marketplaces we've written about already, visit our Marketplaces 2018 page here. Marketplaces 2018 is produced in association with Flubit.com, the largest UK owned marketplace to sell your inventory on.
---
Web address: www.catch.com.au
Marketplace Overview
Catch.com.au is one of the biggest Australian online retailers in its own right and in 2017 it opened an online marketplace for third party (3P) merchants to market their goods on. As a retailer, it has been operating online down under for more than a decade. The brand is best known for offering good discounts and daily deals.
They say they have 4.0 million registered buyers, 2 million weekly site visitors and over 1 million app users. 65% of customers shop from mobile devices and 65% of shoppers are female with an average age of 37. The average cart size is 4.3 products and the average cart value equals AUS $105.
As they say themselves of the marketplace:
Catch.com.au is Australia's favourite online shopping destination and offers over 1 million products both directly and through our Marketplace across a wide range of consumer categories including fashion, accessories, sportswear, home decor, health & lifestyle products, groceries and everything in-between. By building fulfilling relationships with suppliers, developing a world class IT platform and investing in our supply chain, Catch.com.au consistently delivers results in a competitive landscape.
– Catch.com.au
Seller registration and requirements
You will need to register to join up and prove that you have online selling experience and permission to sell any branded items in your inventory. You can find the registration page here.
One thing worth bearing in mind, that has advantages, is that Catch.com.au only wants one seller per SKU so they are very keen to find merchants vending products not already available.
Product listings and fulfilment
You can add your products to the catalogue, once approved, using a CSV flat file or the API. In order maintain a high seller rating, Catch says that it is imperative that sellers provide prompt and clear responses to customer service queries and should respond to any questions or queries within a minimum of 2 business days.
Fulfilment of orders is made by merchants. Commission vary by category from 10 – 25% and that comes on top of a monthly seller subscription of AUS $49.99. Payments are disbursed every 14 days in Aussie dollars.
Tamebay's take on the Catch.com.au marketplace
Australia is a compelling market on several levels. Obviously, it is English-speaking and there are strong ties between it and the UK. That said, its distance offers a challenge and there is the issues of the GST (goods and sales tax) which can mean that merchants importing into Australia are liable for an additional levy. None of that is insurmountable and the opportunity that shoppers down under offer shouldn't be dismissed.
Catch.com.au has the merit of being a well known with a dedicated following but it's reputation as a cheap and cheerful, doiscounting selling arena may well discourage many serious merchants. If you are interested in selling to Australia, the first stop to test your products out on is probably best to be eBay. Not least because they have systems in place to deal with GST on your behalf.