The new eBay Coded Coupons tool, announced in the March 2021 Business Seller Update, is now available for shop subscribers through Seller Hub Promotions, is now available for you to start creating and sharing your own discount codes for your buyers.
You can share eBay coded coupons publicly (on eBay UK) or privately through your own marketing channels. These new coded coupons replace the previous codeless coupons.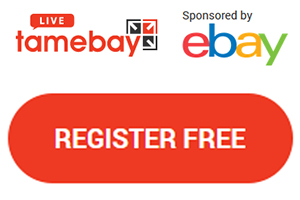 Register for
Tamebay Live
to learn more! eBay's Berengere Chaintreau-Fuchs will walk through how to creat eBay Coded Coupons and how to use them strategically for best effect.
When to use Coupons
With a range of promotional tools available to you as a seller, it's worth being tactical about which to use when. Coded coupons could be the right choice if you want to:
Send a printed coupon code in your order to encourage repeat purchases.
Control your budget and protect your margins with options like minimum spend, expiry date, budget, etc.
Offer a discount to customers instead of adjusting the item price.
How to create Coupons
To create a coupon, just log into Seller Hub, create your desired code, set your requirements and pick the inventory you'd like to discount. When you create a coupon in Seller Hub, you'll be guided step by step to set up your coupon campaign:
Generate the code you want to use and give your campaign a name.
Choose the type of discount you want to offer – an amount off, a percentage off or a quantity discount such as "buy one, get one free".
Any requirements – such as a minimum order spend or a maximum number of uses for the coupon.
Whether you want to keep the coupon private or publicly available.
Your maximum budget for the promotional campaign and other monetary conditions. eBay coupons are free to use for sellers – there is no charge per buyer using the coupon at checkout.
Which of your inventory is eligible for the promotion.
Add an image to the campaign that will tell your buyers more about it.
Set your start and end dates for the discount.
You can start creating coupons now, selecting "coupon" in the "create a promotion" menu at ebay.co.uk/sh/mkt (eBay Shop subscribers only).