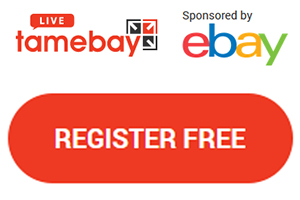 Are you in control of your brand on marketplaces? Join this 10:00am session at Tamebay Live today, Wednesday the 19th of May to discover more.
If you've not yet registered for the Tamebay Live week of masterclasses and workshops then register HERE to get free access as you don't want to miss out.
In this interview Chris Dawson of Tamebay and Andrew Rowson of ecommotors and E-Motive discuss what brand control really means, how it works on the key marketplaces, the benefits that follow and how to make it happen for your business.
Presenter
Andrew Rowson
Andrew Rowson is a pioneer in the world of marketplace and web store ecommerce, having started as a seller and growing his business to become one of the UK's top eBay sellers in the automotive vertical.
Andrew founded E-Motive in 2012 to help brands and manufacturers grow in the exciting world of multichannel ecommerce.
E-Motive has offices in the UK, US, Bulgaria and Tunisia. Andrew is a co-founder of ecommotors.