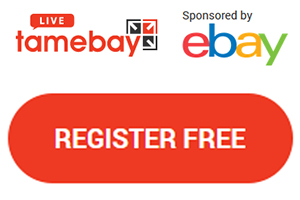 This panel discussion, led by Andrew Rowson, will explore why data is the foundation for embracing the customer journey, what the main marketplaces require, the tools at your disposal to optimise marketplaces search and what you should be doing next.
If you've not yet registered for the Tamebay Live week of masterclasses and workshops then register HERE to get free access as you don't want to miss out.
Presenters
Andrew Rowson
Andrew Rowson is a pioneer in the world of marketplace and web store ecommerce, having started as a seller and growing his business to become one of the UK's top eBay sellers in the automotive vertical.
Andrew founded E-Motive in 2012 to help brands and manufacturers grow in the exciting world of multichannel ecommerce.
E-Motive has offices in the UK, US, Bulgaria and Tunisia. Andrew is a co-founder of ecommotors.
Ilker Beyaz
Ilker Beyaz is an established entrepreneur with a track record of setting up and managing a number of companies in different fields. He is the Founder and Managing Director of Insuppa Auto Spare Parts which he founded in 2016.
Insuppa is active across a range of ecommerce channels, providing OE-quality automotive spare parts both to the UK and international customers.
Ilker's mission is to maximise the use of technology for a consistently high buying process across marketplaces in order to successfully grow an ecommerce business.
Alex Huntley
Alex Huntley is OnBuy's Strategic Seller Manager. Having worked at OnBuy for over four years, he's helped shape the seller experience on the fastest-growing marketplace in the world – refining it to be as efficient, streamlined and rewarding as possible.
Alex has a strong background in ecommerce, customer service, business management, business development, and sales – elements of his expertise he draws on daily in helping OnBuy grow into over 140 countries worldwide.
Alex is often a new seller's first point of contact when joining OnBuy, meaning his insights into both the marketplace and the wider ecommerce industry are a rich resource to draw from in the fast-moving business climate of the 2020s.
Scott Bagnall
As Head of Product at Volo, Scott's remit is to ensure that the software Volo builds is right for where customers want to take their business, as well as for new customers and the greater Volo ecosystem. Scott started out as a professional skier and roller-blader with Salomon.
He then joined Superdry and became their marketplace manager looking after their eBay store, running on Volo Origin, which became one of the world's most successful for fashion.
From there it was a short journey across to Volo over 5 years ago where he was an implementation consultant, a growth consultant and a business analyst before his current role.