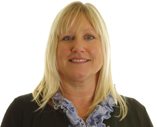 Amanda J Williams has kindly agreed to trawl through the new Consumer Rights Act 2015 which came into effect this month and translate it into bite sized chunks explaining how it will impact your business.
Amanda is Senior Legal Counsel at Business Law Online, who offer services at an hourly rate of just £135 plus VAT, but they also offer fixed price legal services taking into consideration every legal situation a business may encounter. Their fixed price contract includes legal advice and services, guidance, document preparation, review and more. Their services could include redrafting your Terms and Conditions of sale to take into account the new Consumer Rights.
Today Amanda looks at 2nd hand goods rights in the Consumer Rights Act:
The Consumer Rights Act 2015: 2nd Hand Goods
The Consumer Rights Act came into force on 01 October 2015 and only applies to transactions made AFTER 1st October 2015.
This new act replaces three key pieces of former legislation – the Sale of Goods Act, Unfair Terms in Consumer Contracts Regulations and the Supply of Goods and Services Act.
This Act also covers second-hand goods when bought through a retailer.
When buying 2nd hand goods through a retailer or online from an Ebay trader you have the same rights as if you were purchasing the goods as new. This means that the item must be of satisfactory quality, based on what a reasonable person would expect, taking into account the price, it must be fit for purpose and it must meet the expectations of the consumer, bearing in mind of course that the item is 2nd hand and so reasonable wear and tear should be expected. If it doesn't or the item is faulty, you can demand a refund and the 30 day right applies.
If, however, you are buying from a private seller the goods sold just have to be as described, the private seller doesn't even have to disclose faults. For example, if you are buying second hand baby clothes and the private seller tells you they're "blue" and they turn out to be blue with lots of baby stains on them, you've got no claim. If however, they had described the clothes as "blue and like new", and they've got some kind of stain on them, they've misrepresented the items – even if the stains aren't baby-related – you can ask for a refund or replacement.
A second-hand retailer – just like any other – is under no legal obligation to provide a refund or even a return because you have simply changed your mind about a purchase. That said, many retailers (including 2nd hand dealers) do allow you to change your mind but they are not forced to do so by law.