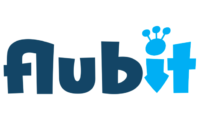 Continuing our Marketplaces 2018 series, today we look at the Houzz marketplace. To find a full list of marketplaces we've written about already, visit our Marketplaces 2018 page here.
Marketplaces 2018 is produced in association with Flubit.com, the largest UK owned marketplace to sell your inventory on.
---
Web address: houzz.co.uk
Marketplace Overview
Houzz is reportedly the fourth biggest marketplace in the United States, based on third-party sales volume during 2017 after Amazon, eBay and Walmart. But it's not just an American phenomenon and it's open to international sellers. They claim to have 20,000 different sellers offering 10 million different products and 40 million monthly visitors.
One of their key features is using augmented reality to help consumers visualise furniture and decor in their home that's proving popular and successful: users of the 3D tool are 11 times more likely to make purchases on the website.
It's also distinct from most other online marketplaces out there. Firstly, it's purely an outlet for goods that could be used for building renovators, even on new-builds, and any sort of interior design project.
It started out as a catalogue and inspiration for people making home improvements and soon it developed into a marketplace not just for goods but for services. It also a registry for experts and tradespeople who can help to tout their skills and expertise as well. As they say of this evolution:
Both professionals and homeowners said that they love the fact that they get all the data attached to the photos that we have, but they wanted also to sync the tags and be able to purchase these products that they see, the materials that they see, right away from Houzz. That helped us to make a decision to build a robust marketplace on Houzz. You can get it all – be inspired, find the great professionals that would help you execute a project – and then that second channel would help you get all the products and materials. That's what created both revenue channels: the demand from our own community.
– Adi Tatarko, co-founder and CEO, Houzz
It's clearly a marketplace at the higher end of the field that considers it crucial to provide a fastidious service to customers and that's hardly surprising because the site showcases and sells higher value items. It doesn't offer goods for sale itself but it does seem to have a controlling approach that won't suit all merchants.
Seller registration and requirements
You will need to apply to become a registered user but the criteria for approval are not clear. But judging by the various help pages, quality goods and a proven record of customer service will likely be crucial. You can find out more on the help pages dedicated to sellers.
Product listings and fulfilment
Listings are made via the Seller Central dashboard or via the seller API. Imagery is crucial so ensure that you have adequate hi-res photos to satisfy their high standards.
Vendors fulfil the goods they sell themselves according to strict guidelines from the marketplace, which you can find here. Further evidence that Houzz seeks to maintain high standards on the marketplace can be found in the fact they require to approve your shipping times and options. They also mandate returns policies.
A referral fee is paid to Houzz by the seller and that is normally set to 20%. For the purposes of calculating the referral fee, the "Total Sale Amount" includes shipping and handling charges, taxes and duties assessed in connection with such transactions.
Tamebay's take on the Houzz marketplace
For merchants in the field of home improvement equipment and decorating supplies, Houzz should be on the list to investigate. That said, clearly its name recognition in the UK isn't huge despite notable success in the USA. We'd love to hear from merchants that have successfully sold on this relatively unknown outlet, or even from those who have been declined.