Wish is a global ecommerce marketplace offering millions of consumers around the world access to a wide variety of affordable products via a personalised and entertaining mobile experience. With over 500k registered merchants on the platform, Wish is now making a concerted effort to broaden its product selection and increase the number of branded items available, while still maintaining the competitive pricing it is known for.
One of its growing partners is Consumer packaged goods (CPG) heavyweights, Rex Brown, one of the largest distributors in ecommerce. We sat down to talk with Heidi Burns, Senior Category Manager CPG Brands from Wish and Shahin Sacki, Managing Director from Rex Brown to discuss their partnership, future plans and unique offerings: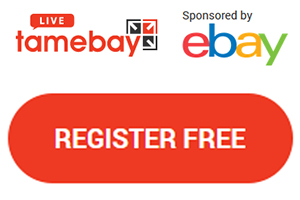 Alan Small, Head of Business Development Europe at Wish, is a speaker at
Tamebay Live
at 11.05 This Wednesday.
Register now to learn more about the Wish marketplace opportunity!
Rex Brown
Wish and Rex Brown have been working together for some time, initially as part of a pilot programme in August 2019 with a leading global CPG. Rex Brown now helps fuel CPG growth by being an end-to-end solution provider for major brands on Wish listing everything from FMCG, to electronics, to homewares.
"(Wish) have a great team who are eager to help and grow the platform and brand. We've found them to be very innovative and able to come up with new ideas."
– Shahin Sacki, Managing Director, Rex Brown
Innovation is key to success as both acknowledge the challenges of the pandemic and its impact on ecommerce. Wish has observed a big shift to online retail
"Manufacturers have long been used to shipping pallets to major super markets and we have stepped in to accommodate the rest of the ecommerce world by making quality listings, providing best in class services, delivery and a one stop solution. The idea of bundling and unique customer propositions is an area we see the landscape changing and focusing on."
– Heidi Burns, Senior Category Manager CPG Brands, Wish
Shahin considers this ability to adapt as a key strength of the relationship.
"Wish is one of the few platforms keen to grow and collaborate to provide a solution to their customers and see FMCG as one of the areas that can really help them drive this. Wish Local is a great example of this."
– Shahin Sacki, Managing Director, Rex Brown
The ecommerce marketplace has been driving attention to it's Wish Local programme for some time – a network of small and medium bricks and mortar businesses from newsagents to hairdressers which act as micro-warehouses. With more than 50,000 locations globally, Wish intends these to offer customers a convenient local pick up option as well as helping to drive footfall and into local communities to meet demand for good value CPG goods, combined with convenience.
Rex Brown is a key partner to help Wish realise this vision, helping to scale the CPG business through partnering as a tri-party with the Brand Owner.
"We devise unique propositions that are tailored to hit key prices for Wish to promote, enabling it to create unique demand. They also support in key areas such as Content Optimization; which is key for the Discovery-led shopping experience that Wish has."
– Heidi Burns, Senior Category Manager CPG Brands, Wish
In future, the two businesses will focus on building consumer loyalty and repeat-purchasing through subscriptions and omnichannel touch-points. The partnership will create optimal supply for demand as CPGs return to normal availability. Rex Brown will also help grow the selection of brands available on Wish.