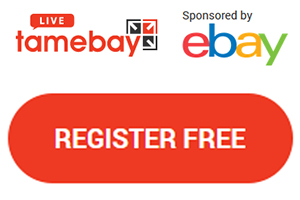 "Make money selling online: How and where to source stock that will work for you" is the first session of Tamebay Live on the Merchants stage this morning.
If you've not yet registered for the Tamebay Live week of masterclasses and workshops then register HERE to get free access as you don't want to miss out.
There are many ways to sell online, but what will make the biggest difference to whether your business is a success or failure? How and where you source your goods. We will walk you through the vast and complex world of product sourcing – from buying shiny in bulk from a manufacturer, through the touch free world of dropshipping, to carton purchases in the grey market. We will make sure you leave with an idea of where to go for next steps, and a full understanding of how your choices at source can impact the success and growth of your business.
Presenter
Helen Parker
Helen Parker is the Managing Director of The Supplier Central marketplace and community. She has over 20 years experience in retail and supply chain management, with a particular interest in B2B re-selling. Her passion is for empowering independent retailers to realise, and maximise, their opportunity in the global market.
In 2015 she launched UK Auctioneers Group which grew to be the second largest in eAuction platform in the UK in only 4 years, winning UK Best General eCommerce website 2017. Previous to retail, Helen built her career in eCommerce, starting as a Business Analyst and moving to Acquisitions for the UKs biggest media company – Trinity Mirror. Then worked globally with businesses in America, Scandinavia, Eastern and Central Europe, and the UK.
She also consults as Commercial & Partnerships Director of the Award Winning Podcast Agency Chalk & Blade, and on the board of Mental Health Business glyde.co